Met de tweede editie van W139 hosts… zijn we verheugd onze tentoonstellingsruimte te openen voor een dynamisch zeven weken durend programma dat 55 makers en initiatieven de kans biedt om nieuwe projecten of werk-in-uitvoering te presenteren. Tijdens W139 hosts… betrekt elke week een nieuwe samenstelling van makers en collectieven de tentoonstellingsruimte, die omvormt tot een omgeving die voortdurend in verandering is. Elke vrijdag organiseren we van 17:00 tot 19:00 een divers programma van performances, screenings, live radio-uitzendingen, karaokes, happenings of andere experimenten.
Via een open call werden kunstenaars, ontwerpers, curatoren, mediators, collectieven, lokale initiatieven en communities uitgenodigd om projecten en ideeën voor te stellen die zij urgent en relevant vinden. Na het ontvangen van meer dan 400 voorstellen voor onze open call, werden we herinnerd aan het ongelooflijke gebrek aan ruimte in Amsterdam om werk-in-uitvoering te presenteren, om informeel samen te komen en om artistieke experimenten aan te gaan. 
De deelnemers, geselecteerd door ons artistieke team, weerspiegelen de omvang, reikwijdte en diversiteit van de artistieke gemeenschap in Amsterdam en Nederland en tonen nieuwe werken, werk-in-uitvoering, experimenten, durational werk, installaties, performances, screenings, geluidswerken, workshops, bijeenkomsten, repetities, informele werkpresentaties, radioprogramma's en nog veel meer.
Tijdens W139 hosts… openen we onze deuren om de artistieke gemeenschap ruimte te bieden in het centrum van de stad en om als platform te dienen voor ontmoetingen en uitwisselingen van ideeën. Het initiatief is bedoeld om het artistieke ecosysteem te ondersteunen en uit te breiden. W139 hosts… reageert op het huidige Nederlandse politieke klimaat binnen de culturele sector, waar het gebrek aan lokale en nationale culturele financiële ondersteuning een ecosysteem van schaarste en concurrentie heeft gecreëerd. Met dit initiatief, en in het licht van de bezuinigingen in de culturele sector, willen we overvloed, openheid, delen en vertrouwen omarmen. 
Mede mogelijk gemaakt door Gemeente Amsterdam, Gieskes-Strijbis Fonds, Mondriaan Fonds en Oedipus Brewing.
WEEK 1
8-17 sep
> Maarten Schuurman
> Art to Support
> Bring Your Own Book
> Maria Khatchadourian
> Paulina Martínez Marín
Friday 8 Sept — Opening (19:00-late)
> Common Ground
> Erica Gargaglione and Kimberley Cosmilla
> Ekat Yawa
> Afterparty at Kanaal40
Friday 15 Sept (17:00-19:00)
> Kexin Hong
> Yan-Zhi Kang
> Hahae Son
WEEK 2
20-24 sep
> Thomas Mohr
> Nieuw Jurk & the Wee-Wee's
> Margherita Soldati and Hanna Steenbergen Cockerton
> Rasha Dakkak
Friday 22 Sept (17:00-19:00)
> Ksenia Perek
WEEK 3
27 sep-1 okt
> Sabina Scortanu
> Pernilla Manjula Philip
> Michiel Teeuw with Maaz Jan
> Intimidation Tactics
> Carl-Johan Paulsen / Leo Patra
Friday 29 Sept (17:00-19:00)
> Big Toilet Radio
Saturday 30 Sept
> Elisa Piazzi
WEEK 4
4-8 okt
> Aubane Berthommé Martinez
> Tara White
> Beyond Blackness
> Theetat Thunkijjanukij
> Sara Emilia Maria Daniela Sølvsten
Friday 6 Oct (17:00-19:00)
> Beyond Blackness
Saturday 7 Oct
> Arthur Guilleminot
WEEK 5
11-15 okt
> NOVELTELENOVELA
> Fountains Without Water
> Los Angles Collective
> Laura Grimm
> Have A Good Dog Press
Friday 13 Oct (17:00-19:00)
> Espacio Estamos Bien
Saturday 14 Oct
> Oscar van Leest
> Fariborz Karimi
Friday 13 – Sunday 15 Oct
> Suntipede (appointment only)
WEEK 6
18-22 okt
> 739
> Le Bateau
> Mira Thompson
> Manuela Benaim
> Anna Buyvid
> Juliette Hengst
Friday 20 Oct (17:00-19:00)
> Baba Boys X GarageNoise
> Alvaro Ugarte
Saturday 21 Oct
> Zhana Assaad
WEEK 7
25-29 okt
> Anahit Yakubovich
> Ulrike Möntmann
> Parcours
> Leftovers
Friday 27 Oct (17:00-19:00)
> Erica Gargaglione and Kimberley Cosmilla
> echo+seashell
> Ötza
Saturday 28 Oct
> Pennie Key
> Translating Somnium
8
september – 29 oktober
woe – zon 12:00-18:00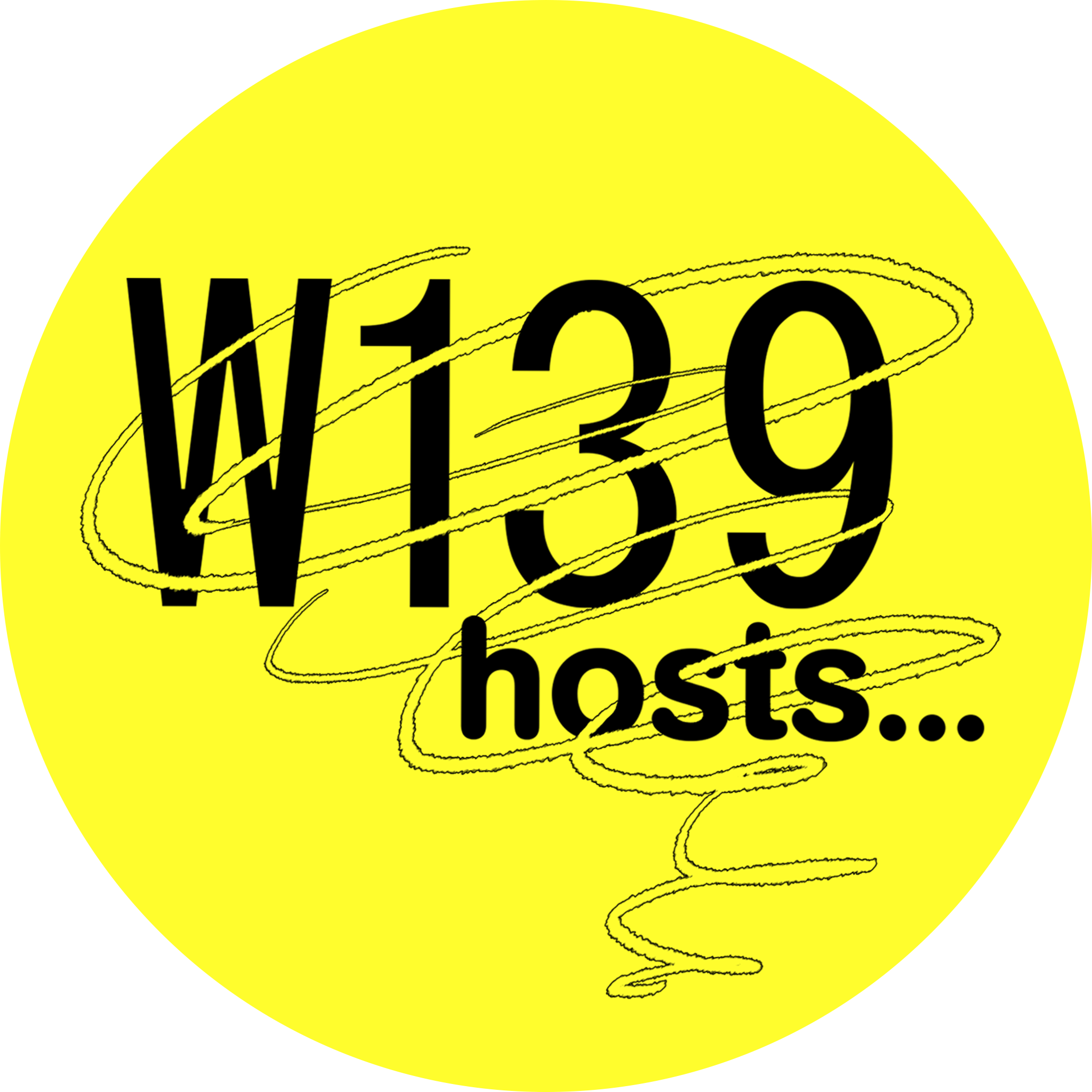 aankomend
Donderdag 12 October
Gossip Session #3: Menstrual Goddesses
Bloody Beautiful Gossip Session #3: Menstrual Goddesses brengt eer aan de kennis en kracht van menstruerende lichamen. In een diep zintuigelijke storytelling sessie, word er niet alleen gefocust op hoe menstruatiebloed ons begrip van en relatie tot de cyclische natuur van het leven revitaliseert. Ook word er gekeken naar menstruatie als een process vol wijsheden en inzichten die bemiddeld kunnen worden door kunst en wetenschap. 
18 november – 17 december 2023
People's Forum – Farida Sedoc
De tentoonstelling wil een discursieve ruimte creëren waarin we delen, kennis uitwisselen en leren over manieren van bestaan onder precaire omstandigheden. Via een open oproep zullen kunstenaars, ontwerpers en culturele werkers worden uitgenodigd om in een marktomgeving te verkopen wat ze willen, maar altijd met de "geef en neem"-dynamiek van de kunsteconomie in gedachten.