DIWAN – FIRST EVENT
Friday 23 April | 18:00-20:00
DIWAN for Arts and Dialogue aims at supporting young contemporary art and design practitioners, especially those in the diaspora, in the development of their projects and artistic practice. The platform's foundational focus is to facilitate navigating the Dutch art scene for post-graduate artists and curators, and tackle the collective struggles of residency permits, housing, and project funding, amongst others. DIWAN departs from the common experiences of its founders and seeks to stimulate public discursive events and knowledge exchanges that relate to these issues.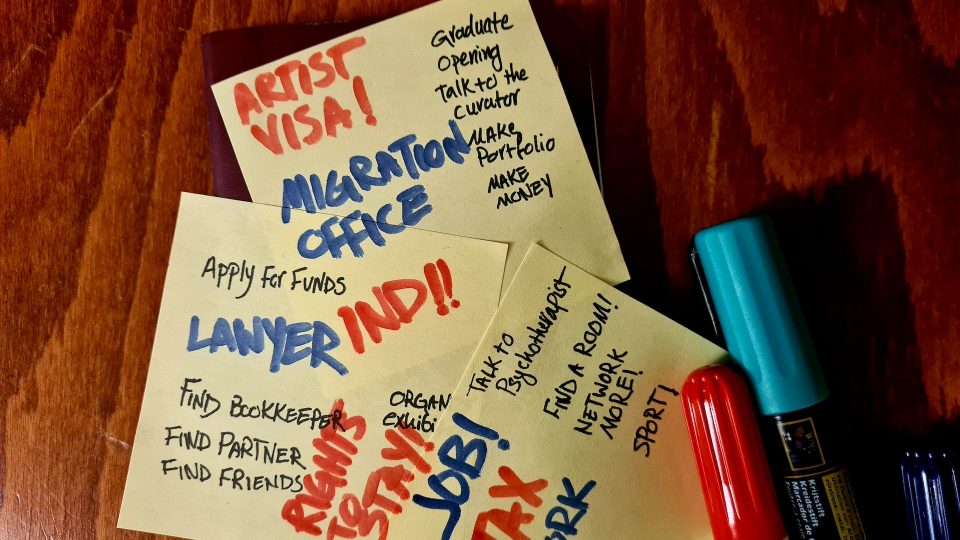 This first DIWAN event is aimed at mapping and understanding the particular urgencies and issues that postgraduate artists and cultural workers confront in the first years after their graduation. This meeting is an invitation for people who are now in this position, or have been through it before, so that we can share these experiences in a collective setting. DIWAN is based on the belief that openly sharing and discussing can be effective tools to confront, deal with, and navigate such challenges. We invite everyone to take part in this online round table and to share their thoughts in this regard. 
Throughout these events, we will strive to build a public database of common questions and issues that migrant art practitioners are confronted with, along with references and leads towards resolving them.
DIWAN is initiated by Fadwa Naamna, Hilda Moucharrafieh, and Ehsan Fardjadniya, in collaboration with Margarita Osipian and Sam Samiee from the W139 artistic core group (2021-2023).  
Tonight's event will be co-moderated by Fadwa Naamna and Margarita Osipian. 
Joining the conversation will be Hilda Moucharrafieh and Emirhakin. Image and Streaming: Ehsan Fardjadniya and Bob Schoo.  
Due to the Covid-19 regulations, the event will be held online.
DIWAN first event
23 April 2021
18:00 – 20:00
Note
If you want to just watch and listen to the event, without taking part by sharing your experiences or questions, or if you cannot connect to the Zoom link because of maximum capacity, please follow the W139 YouTube channel and Facebook page for live streaming. 
SUPPORTING W139
"The new foundation is created to support the W139 via a lively fan base. With its new supporters, the Amsterdam W139 wants to connect with its environment and the wider world in a welcoming and loyal way.
With Supporting W139 we do not only want to support the W but also create a meeting place and a direct contribution to the community that defines W139's place in the world."
W139 FOREVER!
The board of Supporting W139
---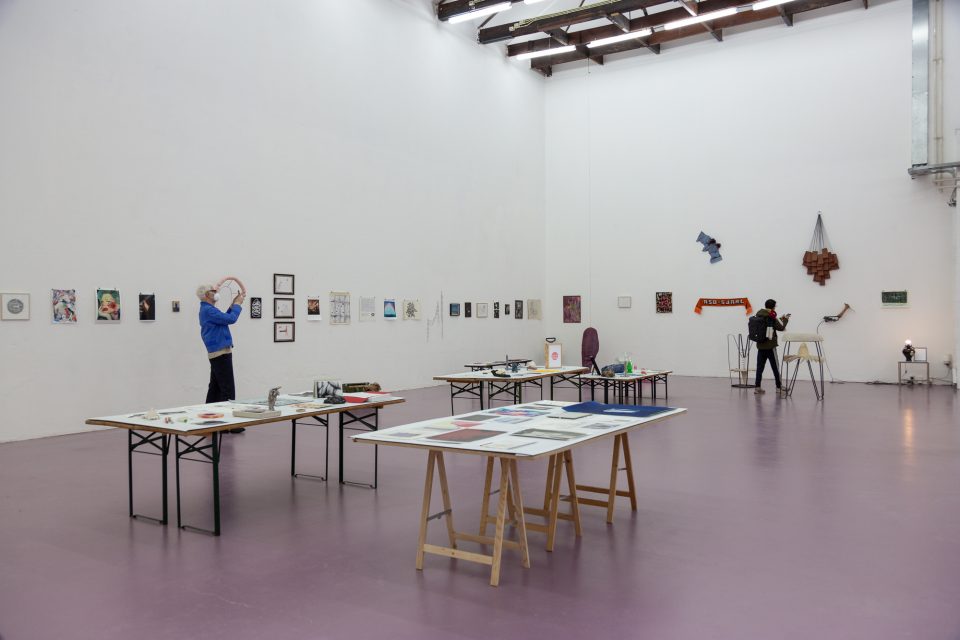 Love For Sale / Alles Moet Weg?, benefit auction by Dead Darlings and Stampa for W139, visited by Rein Wolfs, 14 February 2021 (photo: Jessie Yingying Gong)
---
"For forty years, W139 has unconditionally given space to artists and its audience. A space for experiment, freedom, inspiration, equality and solidarity, located in the centre of Amsterdam with free entrance for everyone.
It has been this close community of artists and friends who gave us their unconditional support in recent months when we were — and still are — under lots of pressure. Due to the loss of structural public funding, the existence of W139 is under threat.
February this year, a benefit auction was organized by Dead Darlings executed during art-talkshow Stampa's 8-hour marathon broadcast, for which 200 artists donated their works. Together with the proceeds from this auction and a surprise donation from The School of Life in collaboration with thirteen Dutch museums, a fantastic amount of money was raised for the benefit of W139.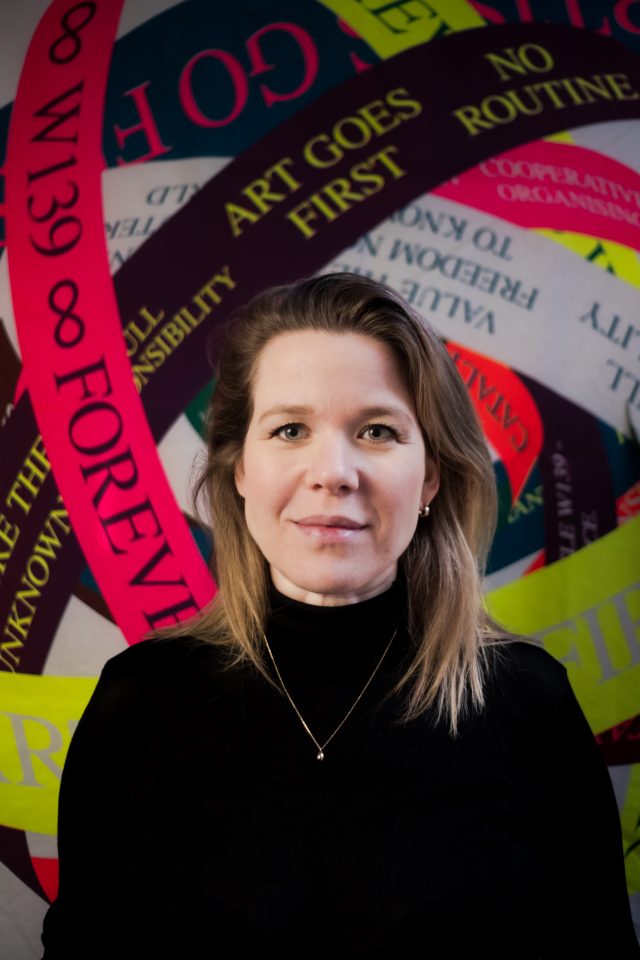 But more is needed and therefore the support fund 'Stichting Supporting W139' has been created: To provide structural funding so that growth can be achieved in financial and social capital. As its director, I am committed to this task for the next few years. I strongly believe in the connecting power of art; art brings people together and W139 has built up a good track record of 40 years doing this. With that said, I would very much like to focus on (continuing to) involve the widest possible audience in art; to provide space for unexpected encounters, from which new ideas and friendships can grow.
I am very much looking forward to working — together with the whole team — on a sustainable program aimed to secure the prosperity of W139 with the support of old and a lot of new friends."
Warmly,
Marloes van Vugt
– director Stichting Supporting W139
---
WANT TO BECOME A FRIEND OF W139?
We are grateful for all your support!
Check our website for more information.
You can also support us with a one-time donation by clicking the link below.
SUBSCRIBE TO OUR DEDICATED SUPPORTING NEWSLETTER
For questions or information, please contact Marloes via:
supporting (at) w139.nl