Become a Friend of W139
and keep the art of today, alive for tomorrow!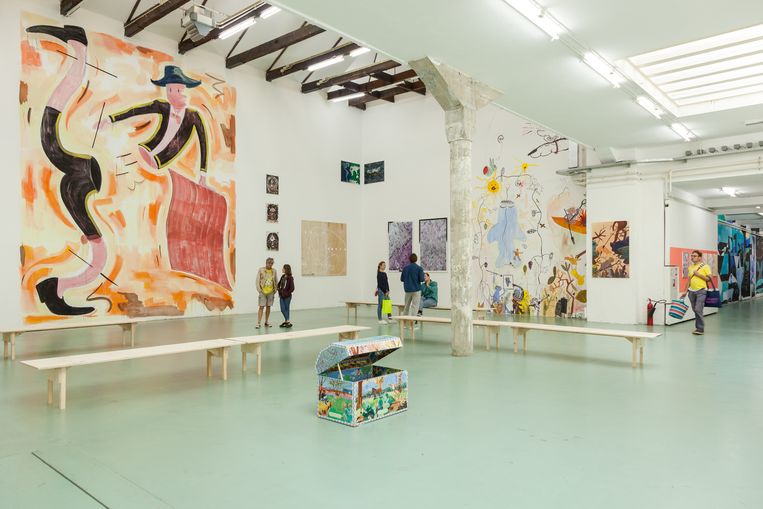 W139 is unique. Set in a historical building in the Warmoesstraat since 1979 – one of the oldest parts of Amsterdam – we invite artists (established and young offspring) to create new and experimental art with society as a source of art. Entrance is free, always and for everyone. 
W139 is always artist first. We have built our space, organisation and exhibitions together with them and for them and we still do. Over the past four decades, more than 2,000 artists have worked on their artistic practices and ambitions. As in a "smithy" for (young) artists. 
But to secure the prosperity of W139 we need your support. To provide structural funding, so that growth can be achieved in commercial and social capital. W139 is currently having a hard time and any support is welcome. We believe that art brings people together. Therefore we are looking forward to welcoming you as a new friend of W139.
Become a Friend of W139? We are thankful for any support!
You can support us with a donation by clicking the link below.
For questions or thoughts about contributing more or in a different way, we would love to invite you for an informal coffee meeting at W139. Please contact Supporting Fund director Marloes van Vugt via supporting@w139.nl.
---
W139 […] Een smidse voor jonge kunstenaars, waar het ijzer gesmeed wordt terwijl het vuur heet is en Amsterdammers zomaar gratis naar binnen kunnen wandelen om hier getuige van te zijn."
– Het Parool, december 2020, namens 8 museum directeuren
---
"The w139 is an inspiration. It is a place in changed Amsterdam that has remained to be for art by the heart. Uncompromisingly between the 'Nutella's' and the 'Bulldogs'. Even the ceilings are uncompromisable. Generations of artists have found themselves and each other here, with warm beer. Keep on seeing the bigger picture." – Aukje Dekker
---
---
Board
Annette Wolfsberger (temporary chairman & treasurer)
Laura Grimm (secretary)
Susan Kooi 
Information
Stichting Supporting W139
Warmoesstraat 139
1012JB Amsterdam
supporting@w139.nl 
KvK-number: 81636423
RSIN: 862165143
IBAN: NL82 INGB 0002 0186 66 o.v.v. "Supporting W139"