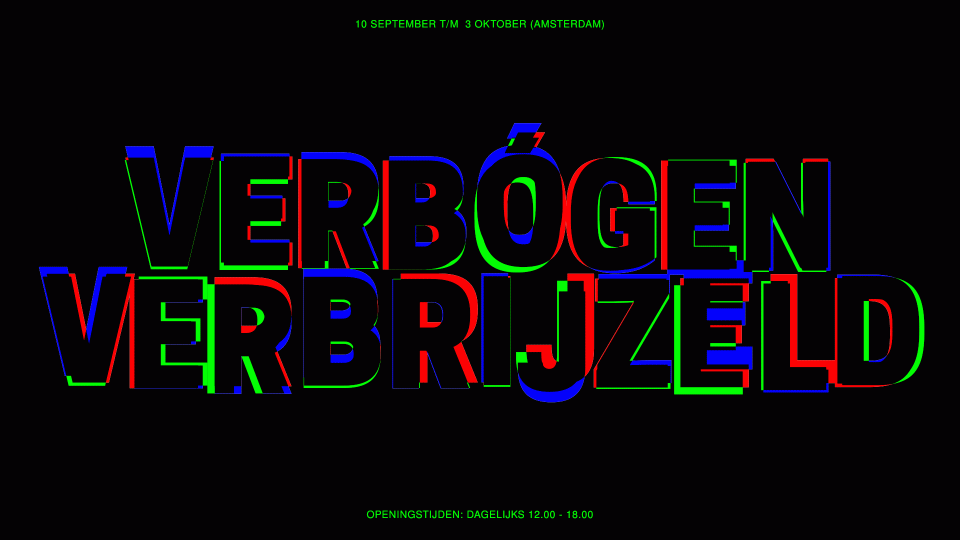 Verbógen Verbrijzeld
September 10, 2021

-

October 3, 2021
PHILIP VERMEULEN
10 SEPTEMBER – 03 OCTOBER

Verbógen Verbrijzeld (Shattered Scattered) examines how white light can be splintered and bended – how you can become one with matter.
In the solo exhibition by Philip Vermeulen you will get to know his newly developed 'hyper-sculptures', which shatter and mechanically scatter white light into thousands pieces of color. The roar of colors, the pinching sound and the wind of the fast spinning machines give you an intense physical experience. Within a meta-composition the works are in constant dialogue with each other, submerging you in the dynamics between human and machine.
---
Philip Vermeulen is a The Hague-based artist who makes large-scale installations. His installations are  part of his ongoing research in altering psychological states through the manipulation of primary phenomena of light, sound, and movement. Vermeulen creates what he calls 'hypersculptures': kinetic sculptures which move at such high speeds they change our perception of the physical properties of these materials.
His work has been shown at locations from museums (Stedelijk Museum Amsterdam, Stedelijk Museum Schiedam, Rijksmuseum Twenthe) to art spaces (W139, Arti et Amicitae), clubs (Berghain Berlin) media festivals (Novas Frequências Rio de Janeiro, Ars Electronica Linz, TodaysArt, CTM Berlin), and outdoors (Into the Great Wide Open, Vlieland). In 2020 Vermeulen's installation More Moiré² has been nominated for The Volkskrant Visual Art Prize and was also one of the nominee's for The Golden Calf (in Dutch: Gouden Kalf) in the category of Best Interactive 2020.
This exhibition is made possible in part by: