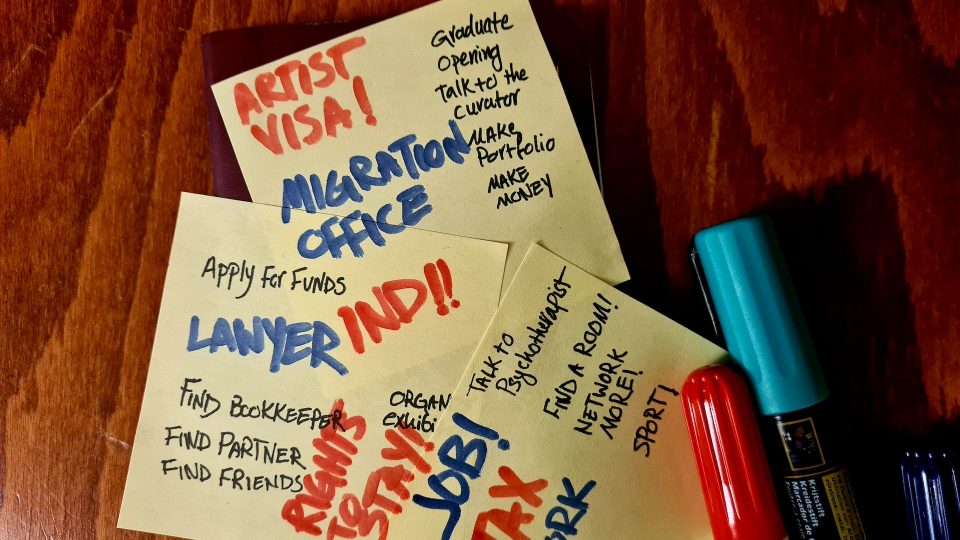 DIWAN – FIRST EVENT
April 23, 2021 @ 6:00 pm

-

8:00 pm

UTC+1
DIWAN – FIRST EVENT
Friday 23 April | 18:00-20:00
DIWAN for Arts and Dialogue aims at supporting young contemporary art and design practitioners, especially those in the diaspora, in the development of their projects and artistic practice. The platform's foundational focus is to facilitate navigating the Dutch art scene for post-graduate artists and curators, and tackle the collective struggles of residency permits, housing, and project funding, amongst others. DIWAN departs from the common experiences of its founders and seeks to stimulate public discursive events and knowledge exchanges that relate to these issues.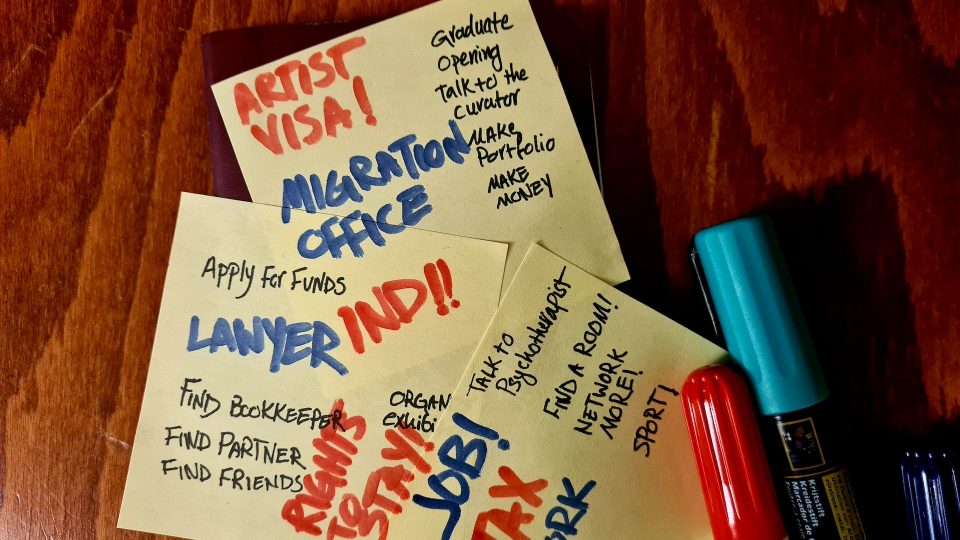 This first DIWAN event is aimed at mapping and understanding the particular urgencies and issues that postgraduate artists and cultural workers confront in the first years after their graduation. This meeting is an invitation for people who are now in this position, or have been through it before, so that we can share these experiences in a collective setting. DIWAN is based on the belief that openly sharing and discussing can be effective tools to confront, deal with, and navigate such challenges. We invite everyone to take part in this online round table and to share their thoughts in this regard.
Throughout these events, we will strive to build a public database of common questions and issues that migrant art practitioners are confronted with, along with references and leads towards resolving them.
DIWAN is initiated by Fadwa Naamna, Hilda Moucharrafieh, and Ehsan Fardjadniya, in collaboration with Margarita Osipian and Sam Samiee from the W139 artistic core group (2021-2023).
Tonight's event will be co-moderated by Fadwa Naamna and Margarita Osipian.
Joining the conversation will be Hilda Moucharrafieh and Emirhakin. Image and Streaming: Ehsan Fardjadniya and Bob Schoo.
Due to the Covid-19 regulations, the event will be held online.
DIWAN first event
23 April 2021
18:00 – 20:00
Note
If you want to just watch and listen to the event, without taking part by sharing your experiences or questions, or if you cannot connect to the Zoom link because of maximum capacity, please follow the W139 YouTube channel and Facebook page for live streaming.