WEEK 5
Andrea López Bernal, Sophia Simensky and Leslie Lawrence
NOVELTELENOVELA
NOVELTELENOVELA is the spontaneous generation of a television soap opera at W139. Using a system designed by Leslie Lawrence, Sophia Simensky and Andrea Lopez Bernal, dramatic scenes of a soap opera are filmed so rapidly in this durational performance that the actors must receive their dialogue through a small earpiece, before immediately repeating them, as they do not have time to learn lines or repeat a take. Scripts for the performance are written by a large language model in AI based on ideas from a cavalcade of invited artists as well as you, the exhibition audience, raising questions of what it means to be possessed by ideological forces and non-human entities at the onset of the age of information pollution.
Artist Bio:
Leslie Lawrence's practice is the constant recreation of his own television show accompanied by a permeable and fantastical meta narrative about the performance of its own production.
Sophia Simensky is an artist and set designer whose material research and narrative installations reflect contemporary environmental anxieties through the uncertain histories of colonial extractive processes.
Andrea Lopez Bernal is a performance artist and current Sandberg research fellow in the field of performance and artificial intelligence.
---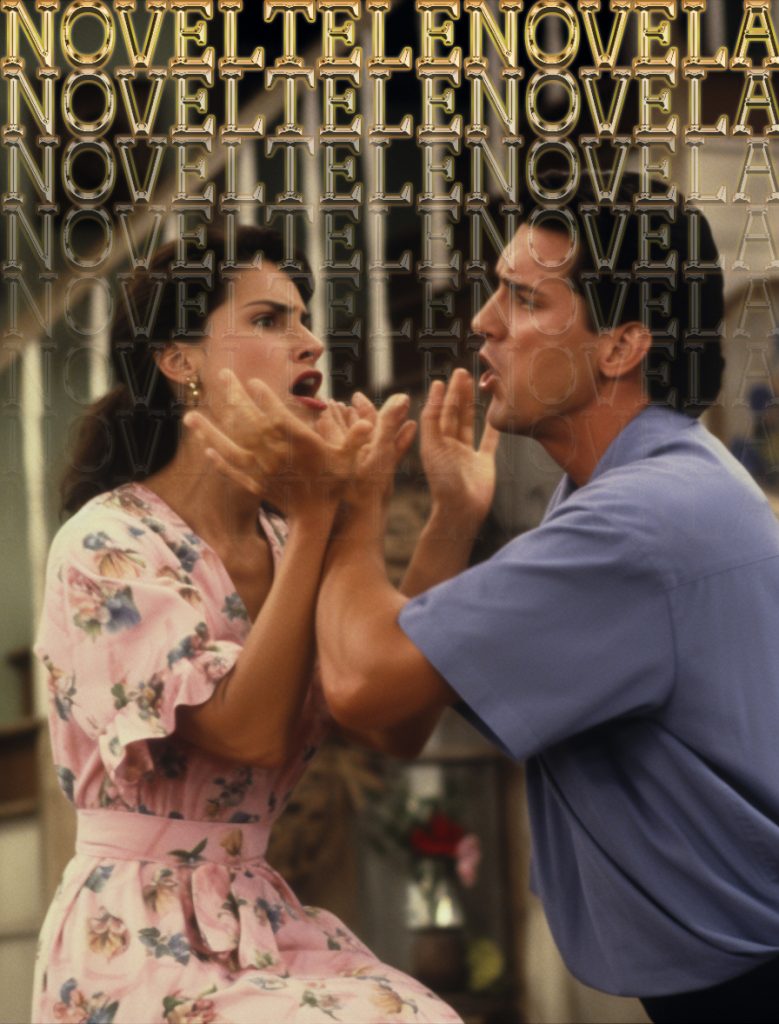 Birna Björnsdóttir, Milena Anna Bouma, Janina Fritz, Ayesha Ghaoul, Elena Giolo, Juan Sebastian Guerrero, Laura Canha Malpique, Peer Vink

Fountains Without Water
When energy forces to break the bonds that hold water molecules together, water evaporates. Water has dried up to leave room for imagination and playfulness, and what is left over are traces of water from the dried-out river in summer, bits of a cold iceberg in Antarctica, or the salty tears on our cheeks. Our fountains that once held water, have now relinquished it, allowing other substances to meander through their channels: wine, metal, salt, or even popcorn.
"Fountains without water" is a group presentation where multiple artists explore the idea of a waterless fountain. The show will consist of a series of sculptures and paintings that explore this theme. By disrupting the symbol of the fountain, we make space for something else, and by doing so explore different narratives. In this group presentation, we use the symbolism of fountains as a way to celebrate change, collaboration, and untried systems. The show is an invitation to imagine new stories together, by presenting different fountains, with everything but water, scattered in space.
Artist Bio:
This group project includes fountains without water by: Birna Björnsdóttir, Milena Anna Bouma, Janina Fritz, Ayesha Ghaoul, Elena Giolo, Juan Sebastian Guerrero, Laura Canha Malpique, Peer Vink.
---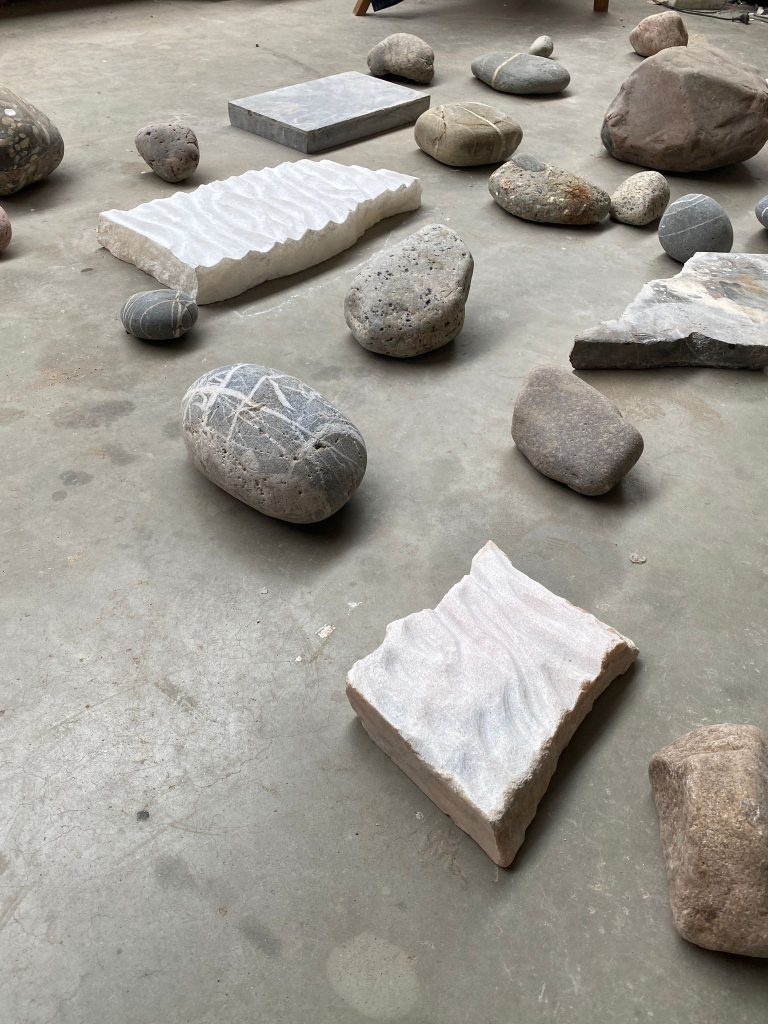 Los Angles Collective

139-Angles
For W139 hosts, Los Angles Collective curates an extended gathering to showcase trans talent while providing a space for members of the public (trans or not) to appreciate the importance of trans-held spaces in the art scene. The gathering will consist of an ongoing exhibition featuring works by trans artists from diverse disciplines, in addition to a panel talk, performances and intimate readings.
More information will follow soon.
Collective Bio:
Los Angles Collective is an Amsterdam-based, trans-led collective aimed at showcasing and nurturing trans talent. With a strong T4T-ethos, Los Angles Collective aims to not only showcase what our community has to offer, but also create space for the community to blossom, and for our talents to be nurtured.
Performance Friday 13 October 18:30.
---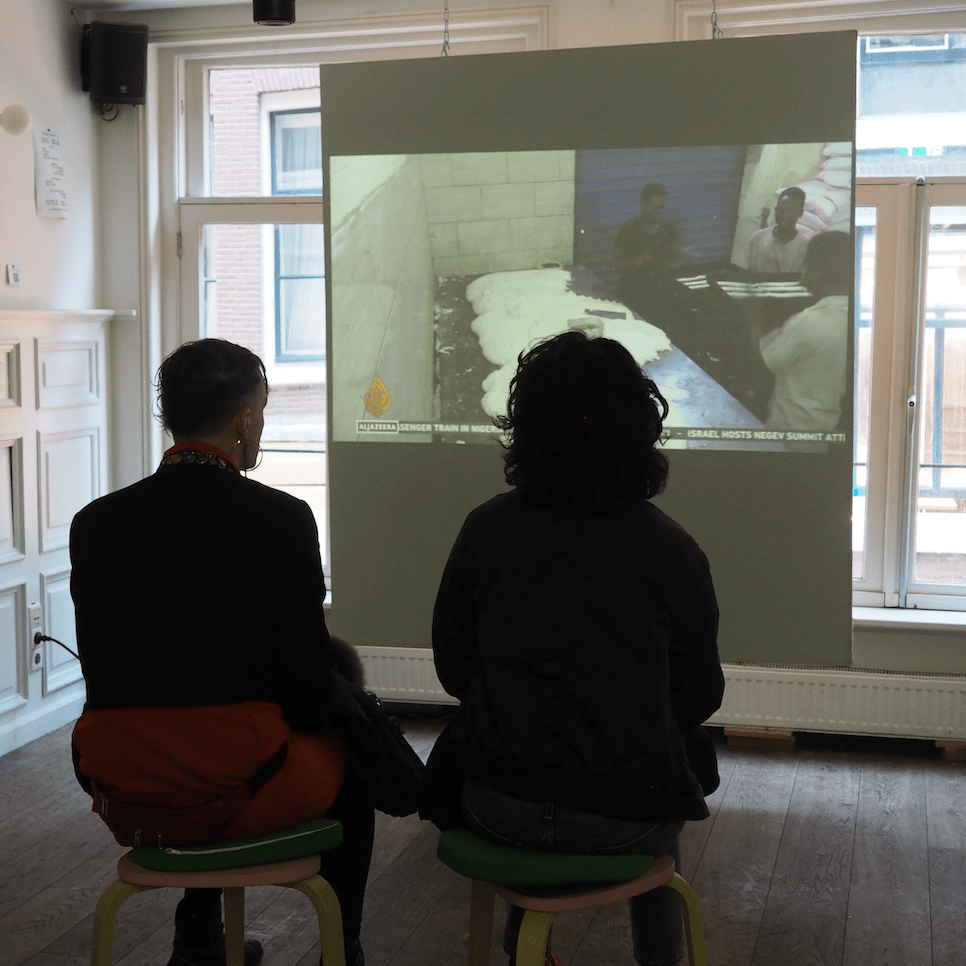 Laura Grimm

Gift Receiver
Look around you, at the ceiling. Do you see those wooden beams, what trees were they made of and in which forests did they grow? Now look closer at what you are wearing. What fibres are in your garments and how many hands around the world have handled them? Which processes have the elements around you gone through before they ended up here, in this space with you?
This question is hard to answer. The origins, raw materials and processing methods of things in our daily lives are often invisible to us. In order to get closer to the physical origin of my own sculptures, I made Gift Receiver out of unprocessed sheep's wool sourced from a shepherd in Rotterdam. After participating in the shearing, I cleaned, carded, and dyed the wool before moulding it into the large and colourful sculpture you see before you.
Gift Receiver is made out of sheep's wool from Rotterdam, natural dyes (blue woad, orange madder, yellow weld), willow branches and boulders.
Artist Bio: 
Laura Grimm is a visual artist whose sculptural practice is infused with elements from her background in fashion and textiles. She utilises techniques such as pattern construction and material production to create sculptures out of natural materials. Though these techniques are normally applied to mass-produced shapes which fit onto the human body, Grimm uses them to create unique sculptural forms which do not adhere to these rules at all.
Grimm lives and works in Rotterdam. Alongside three other artists she set up her own studio in Hillegersberg and now uses the large former garage in this building as her workspace.
---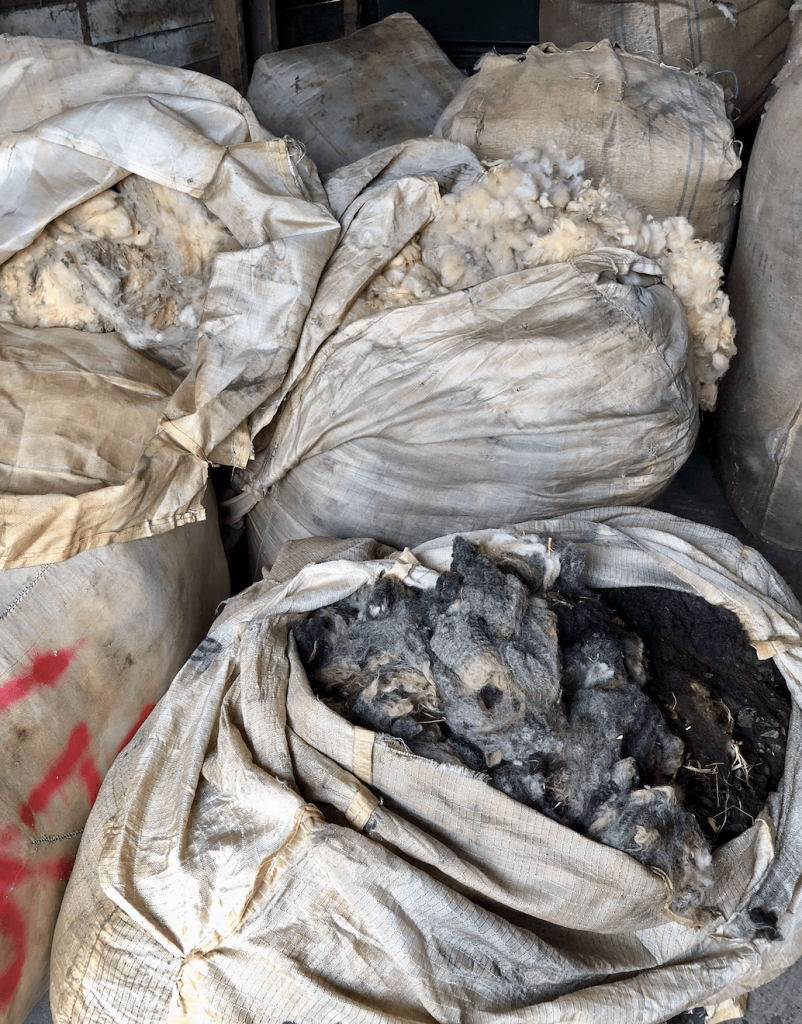 Have A Good Dog Press and Friends

People I Care About
People I Care About is the first of a series of events that gathers friends of Have A Good Dog Press in a collaboration exploring the possibilities of sharing and collective learning through publishing. During a week-long program, Have A Good Dog Press will take over the space of W139 and accommodate talks, live-radio and workshops. 
In collaboration with: Ran-Re Reimann (builder, designer), Ilya Stasevich (writer, artist, curator), Gersande Schellinx (bookbinder, writer, designer), Aske Hvitved (artist, radio pickle enthusiast).
Artist Bio:
Dasha Leo (they/them) graduated from the Fine Arts department at the Gerrit Rietveld Academie in 2022. Since the beginning of 2021 they have been running a small publishing company called Have A Good Dog Press with a focus on collaborative process in making. Their cross-disciplinary practice evolves around their interest in finding different ways of working together and providing a platform for others. 
---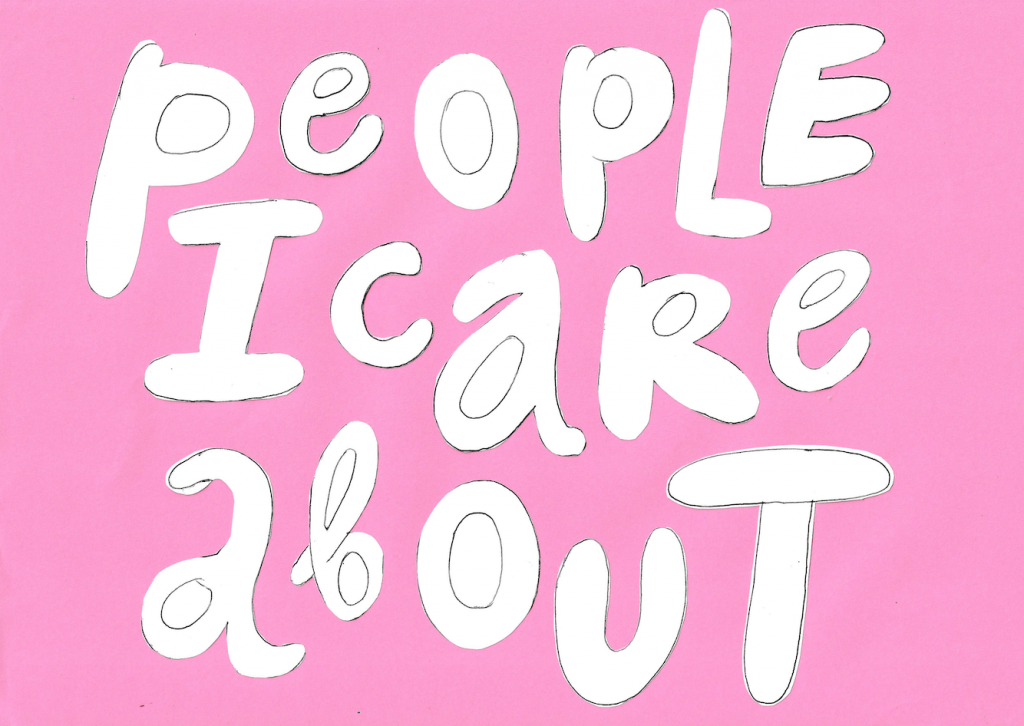 Espacio Estamos Bien
Kantoor Of Soft Aspiration
KOSA is a mobile desk that serves as a space for conversations, speculation, and companionship. Our aim is to create an environment that encourages artists, creators, and anyone interested in cooperation to come together and explore unconventional approaches to utilizing available resources. Using Espacio Estamos Bien (EEB) and W139 networks, we will promote the opening of KOSA`s office hours and schedule. Whether by appointment or walk-ins, the Kantoor will be available to all, with the faith of unexpected participants to come in. We invite participants to engage in conversations with us about their works, through casual dialogue, anecdotes, and even gossip. Through this, we can uncover the intimate details of each artist's production. These conversations will be collected, along with artwork details, CVs, and documentation, to form the KOSA archive. The archive will be a space where different languages, formless artworks, unrelated themes, unknown artists, repeated and unseen themes coexist. In essence, this archive collects processes, opinions rather than knowledge, errors rather than truths, and differences of thought rather than agreements. It is a formality constructed from artists' CVs and portfolios, an excuse to gather seemingly irrelevant information that can be woven into new narratives through its constant reconfiguration.
Artist Bio:
Espacio Estamos Bien is an art cooperative* and nomadic project space based in Amsterdam, that facilitates gatherings, publications, exhibitions, and other formats. EEB started by plotting around the idea of a new space in Amsterdam –not necessarily a physical one– that could provide an affective and supporting context. A space for those who do not belong in an institutional circuit. A space that is always changing, always moving, but always available. 
EEB is an initiator of conversations and facilitator of situations.
*Autonomous association of persons united voluntarily to form a democratic organization whose administration and management must be carried out in a manner agreed by the members.
---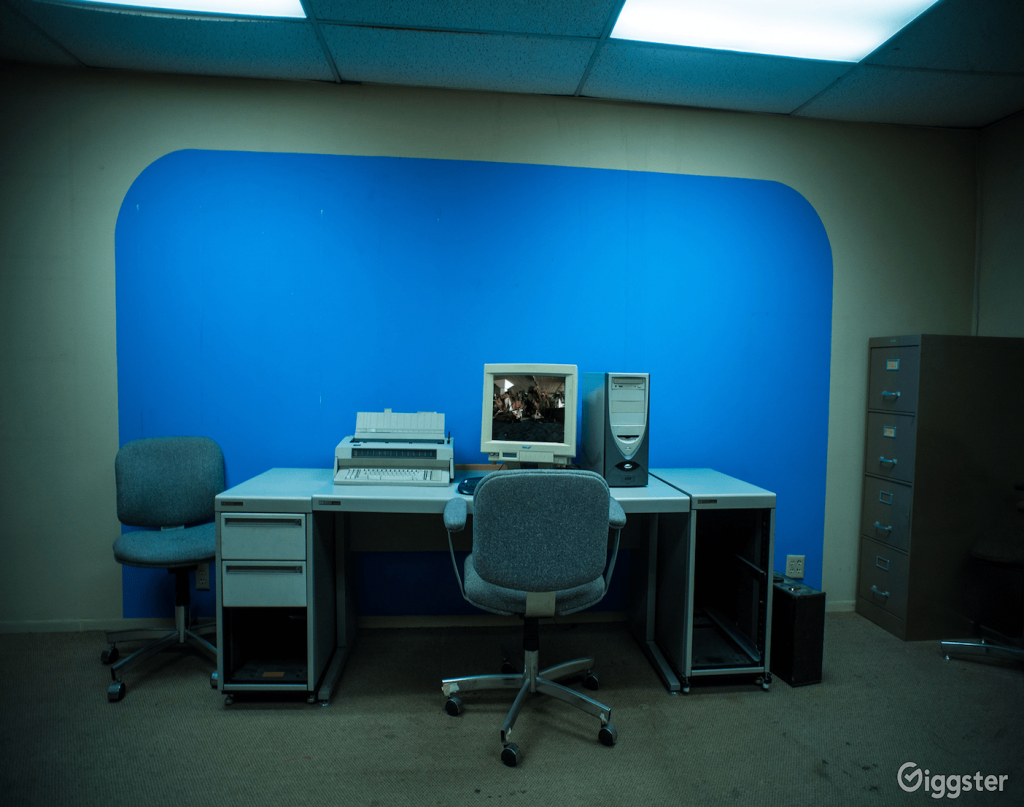 PUBLIC PROGRAMME
Friday 13 Oct:
Espacio Estamos Bien (17:00-19:00)
Kantoor Of Soft Aspiration
Vrijmibo
To celebrate the culmination of this process, we will organize a "Vrijmibo" during the public Friday event of W139 hosts, open to everyone who is curious and wants to hang out in a relaxed and spontaneous atmosphere. Attendees can learn about what happened during the open days of the Kantoor, enjoy karaoke sessions, and indulge in cocktails. We believe it is important to provide a space for enjoyment and celebration within our expanded practice, allowing people to perform differently and let themselves go.
---
Saturday 14 Oct:
Oscar van Leest & Danielle Huyghe
Studies in (dis)Orientation
1.5-2 hrs performance (15:00-16:30)
Oscar van Leest (1994, NL) is an artist based in Amsterdam, the Netherlands. His practice is broadly oriented around the medium of sound, and is informed by the fields of sound design and experimental music, interaction and instrument design and spatial practices.
A series of sonic exercises with the aim to sonify the relation between the body and the physical space it resides in. Gyroscopic and spatial measurements taken from a device worn by a performer are processed and instrumentalized to sculpt sounds that are then propagated into the same space of performance.
---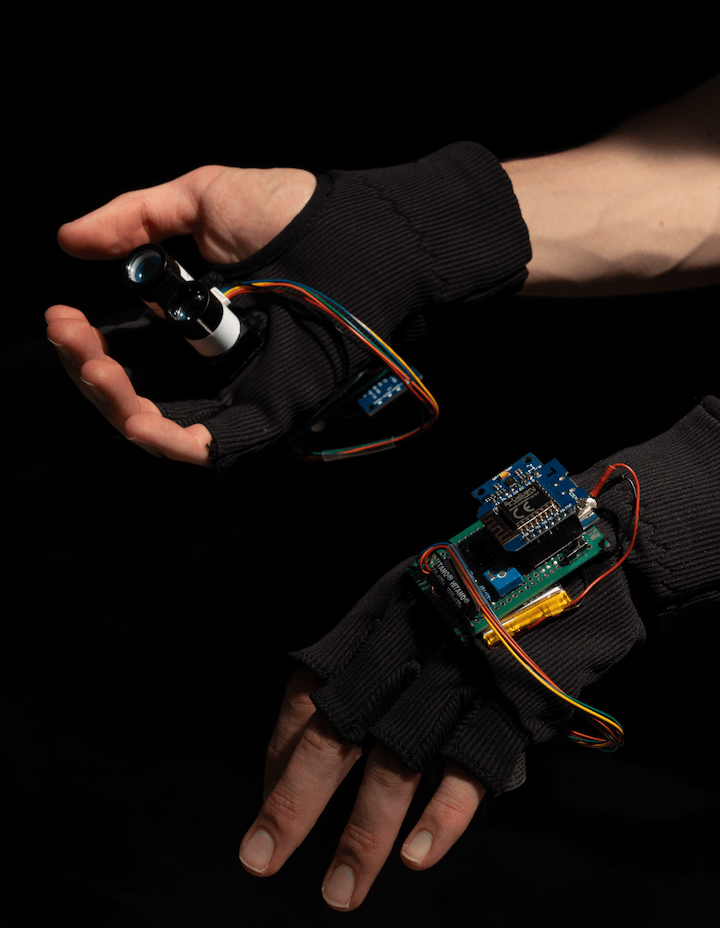 Fariborz Karimi
Its just too much
Performance / Installation (13:00-16:o0)
'It's just too much' is the title of an installation and performance as a contentious of Karimi's research in Amsterdam as part of my research on 'Self-Censorship.' This sharing will take place over five days in the space of W139, including a short performance for two days and a continuous installation of texts, sketches, and videos.
Artist Bio:
Fariborz Karimi, born in Tehran, Iran (1990), received his bachelor's degree in Theater Directing at the University of Tehran (2009-2013). He founded Bohemi Theater Collective with his fellows in 2011 and since then they have produced numerous performances, residencies, and workshops as a collective. Since 2015, his works have been shown in Tehran's public scene and at many international festivals including ITFoK Festival Kerala, BOZAR institute Brussels (Welcome to Tehran), ACT Festival Bilbao, and ITS Festival Amsterdam. Besides his performance career, Fariborz is the co-founder at Reconnect Festival (2020) as well as the founder and artistic director of Theatricultural Exchange Residency (2017-2019). Currently he is a Master's candidate at DAS Theater School, Amsterdam University of Arts (2021-2023)..
---
Friday 13 – Sunday 15 Oct
Suntipede
The Birth of SUNTIPEDE
A three day manifestation as the debut of SUNTIPEDE. Each day, there are several spots open in which Queer and/or BIPOC can reserve a spot leading up to the debut, whether one applies individually or collectively. Depending on the ritual, the spots are reserved at a baseline of €75,-, although they do offer solidarity spots.
Artist Bio:
SUNTIPEDE does not operate as a conventional tattoo studio, but rather uses methods that are more true to pre-colonial tattoo traditions such as applying spiritual protocols. Each entangling our own practice, themes of nostalgia, food, mythology and folklore will be present within the markings. The people who approach our platform are asked to be intentional in receiving their marks. Through a conversation, the particular makeup of the tattoo will be decided on the spot, making each marking unique to the participant. For more information on what is possible, you can contact suntipede@gmail.com
---