WEEK 3
Sabina Scorțanu

Disembodied Voices From Beyond the Horizon
The Ionosphere is a natural electromagnetic field, existing at the intersection of Earth and Space. Because it contains particles ionized by solar radiation, it acts as a mirror shield for the Earth, protecting it from UV rays, reflecting radio communication and hosting satellites. In my work I investigate the role of the ionosphere as a storyteller, by creating a hyperlocal radio station, composed out of three radio-satellites which re-broadcast disembodied voices from Earth and Space. These stories have been collected from local radio stations, international broadcasts and from the outer space, either bouncing off the ionosphere or passing through it. With this project I am bringing together the local, global and spatial voices, in an attempt to re-create the constant fight for communication dominance between radio waves within the spectrum. I am revealing the discontinuous material reality of the Ionosphere, as a storytelling zone with a temporal dimension, that hosts, shifts, propagates, activates and distorts the voices and signals passing within it, therefore uncovering the ghostly inconsistent nature of the atmosphere as a medium of transporting information and building infrastructures that clash with each other as a result.
Artist Bio
Sabina Scorțanu is a Moldovan-Romanian graphic designer and multimedia artist from Moldova, based in the Netherlands. Her work emerges from a fascination with the transient nature of objects and phenomena, and how their fluctuations are perceived through human engineered tools, that react and communicate with volatile environments. These phenomena exist on the spectrum where humans shape the ecosphere, particularly Earth weather, and its interaction with living and non-living matter, and how inherited local knowledge, transforms into speculative and visionary modes of existence. These visions are orchestrated through storytelling acts shaped by audiovisual works, radiophonic installations and digital spaces.
---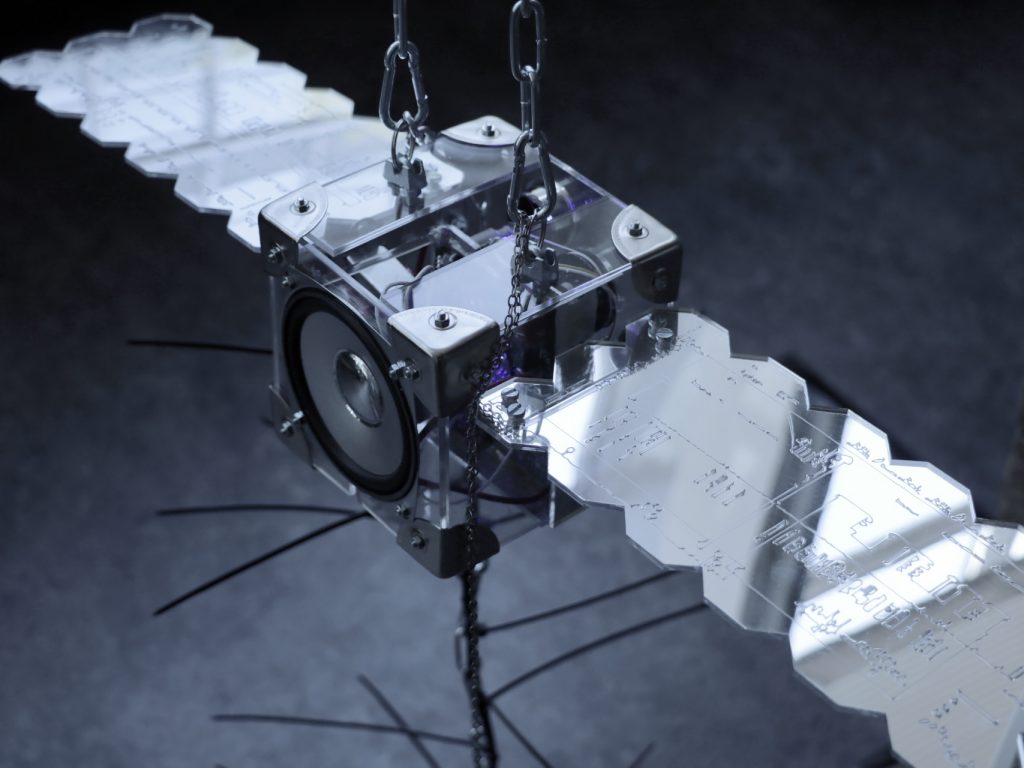 Pernilla Manjula Philip
Post-purposing Pump-station
Do-It-Yourself (DIY) medical tools can be realised through Open Source solutions. This can be somewhat misleading, as it implies both independence and a solution-centric methodology. Shifting perspective, I examine these tools not merely as solutions, but as responses to underlying issues. Why do individuals, like myself, opt for these alternatives, and what are the realities, reasons, and possibilities that drive this choice?
Hacked medial hardware is interwoven with a community of users and developers and is contingent on the production lines of proprietrary products. I this installation, the production line of medical aid is reproduced by methods of DIY, challenging the idea of medical treatment/management as fast-moving and successfully using cutting-edge (certified, proprietrary) technological solutions. Disabled people are hackers out of necessity. Self-diagnosis, online research, and adapting/hacking of medical tech is common practice for many of us.
Artist Bio:
I use my lived experience as a starting point for researching the intersection of chronic illness and the biomedical industrial complex.
I am particularly motivated by ways of hacking and tinkering as collaborative tools of activism and how this informs new structures of collective-care.
Operating out of Amsterdam, my roots span from Sweden and South Africa, contributing to my identity as an artist and designer.
---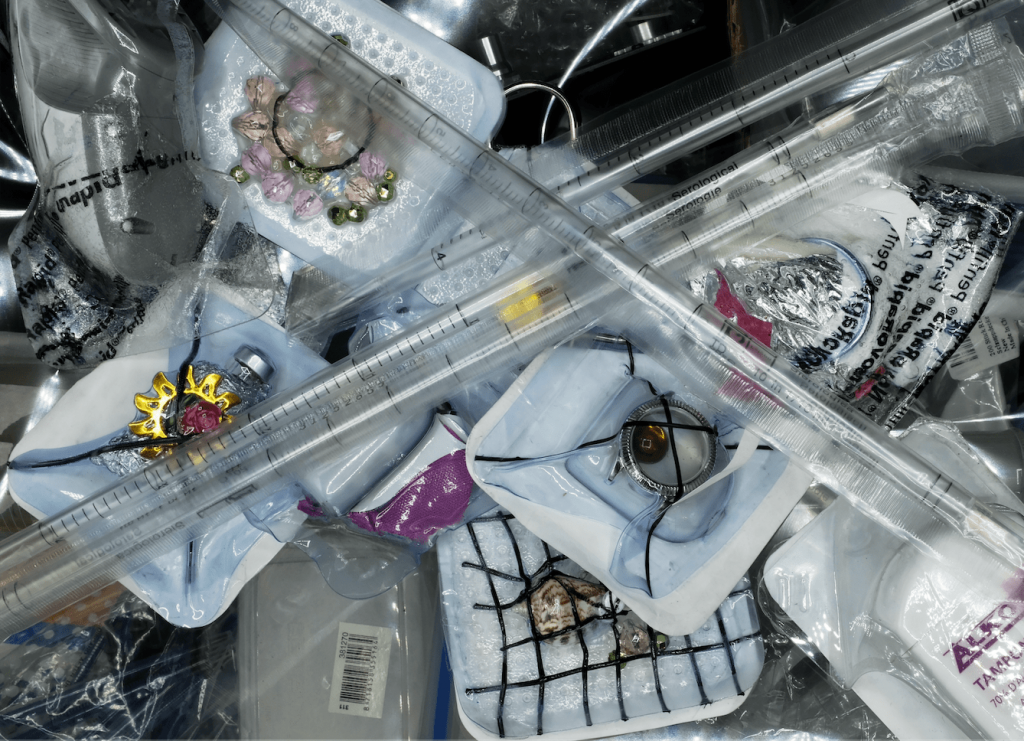 Michiel Teeuw with Maaz Jan
Pulled Plots
How do you treat a line from a ruler on a land?
Pulling Plots shows different works relating to land ownership & division, geometric mapping and homophobia. The exhibit centers around a map by mayor Rudolf de Mepsche of Faan (Groningen), who sentenced 21 sodomites (homosexuals) to death in 1731. Which role did his land ownership play in the process? Do systems of land privatisation produce colonial violence against gendered minorities?
On show are various drawings, videos and an artist book. During the exhibit, a performance and conversation will take place as well. The exhibit also shows the first result of a collaboration with architect and artist Maaz Jan, about borders, lines, ruins and land.
This exhibit is part of Michiel Teeuw's MONSTER ARCHIEF, an artistic research into the "Monsterproces van Faan". In this process, which took place in 1731, Groningen (NL), 21 sodomites (homosexuals) were sentenced to death by mayor Rudolf de Mepsche. In the project, Michiel both gathers and processes archival materials, as well as producing new work about the process and its related concerns. In this, he invites different people to exchange their perspectives and knowledge – building a network of information.
Artist Bio:
Michiel Teeuw is an artist, designer and researcher. He likes to read and think. His work fosters a tactile, direct and critical engagement with the systems around him/us/you.
Maaz Jan is an architect, artist and illustrator. Through photography, drawing and architecture, Jan's practice captures his daily life and the surroundings of Karachi (PK).

Talk on Saturday 30th September 13:00.
---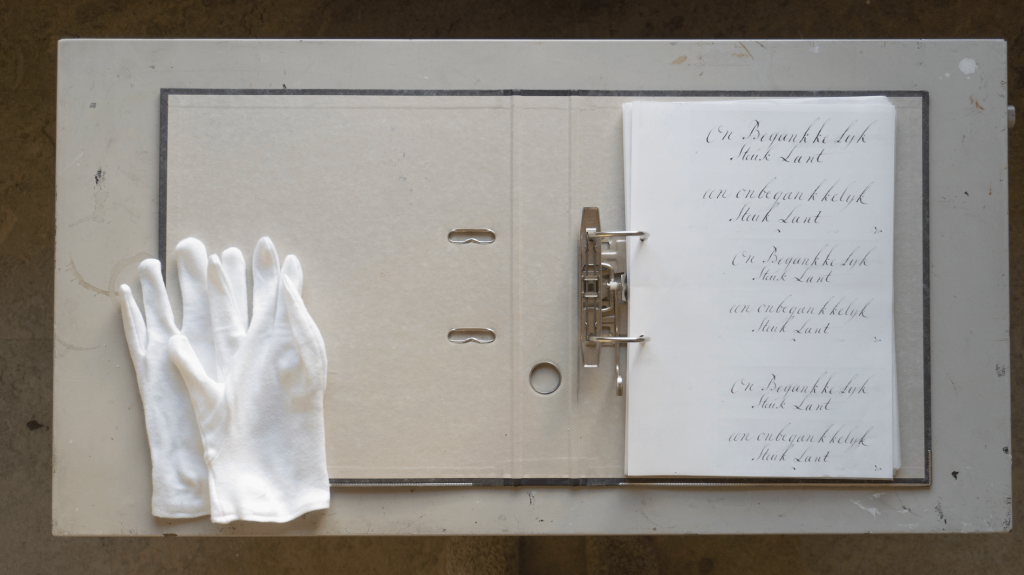 Intimidation Tactics
Sperm Stains on Cotton Last Forever, Ritualistic Sperm Staining of the Ancient Indus Valley
Sperm stains on cotton last forever traces the connection between fertility and sexuality of land and people, as seen in ancient cotton farming practices of the Indus Valley around 2500 BCE. In 1929 British archeologist Sir John Marshall excavated the oldest fragment of woven cotton at the archeological site of Mohenjo-Daro in the Indus valley. During the excavation Marshall also found clay tablets with depictions of cotton cloth and sleeping ithyphallic figures showing fertility rituals related to nocturnal emissions or 'wet dreams'. The prevailing puritanical morals of the British Crown and the imperial intentions to reframe Indian history to suit the British colonial ambition, resulted in censorship of these wild histories. The link between cotton cultivation and the belief of the Indus people in the power of sexual imagination, destabilized the colonial categorical division between man and land, between human fertility and that of the soil. This video documentary work and accompanying lecture re-traces these connections and documents the ancient history of ritualistic sperm staining of the ancient Indus Valley.
This work is part of the Birth of Cotton project , which delves into the history of cotton farming in India and the current cotton farming crisis due to industrialized farming practices that have aggressively reshaped the rural Indian landscape.
Project Duration:
15-20 minutes 
Artist Bio: 
Intimidation Tactics is a post-critical theatre collective with no regard for disciplinary boundaries. Extensive research is transformed into a constellation of works: installations, theatre, conferences, parties and publications etc. The purpose of these experiments is to conjure reasonable doubt within established ways of knowing by asking: "How the Fuck did we end up here?" I_T hopes to produce new ways of collective thinking that can hopefully rescue us from a world that is perpetually in crisis. Many projects use commonplace materials, digital technologies, speculative writing and poetry to examine the complexities of globalisation in a postcolonial time.
---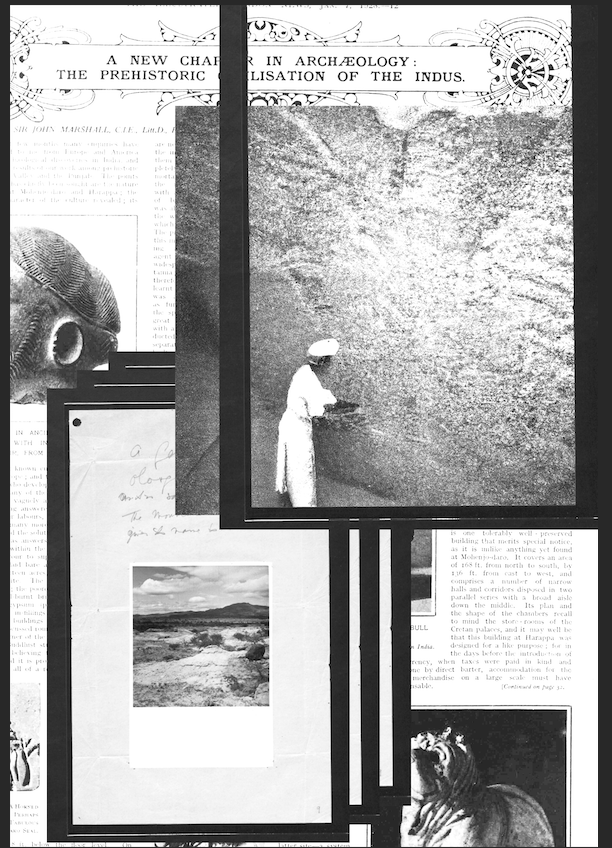 Carl-Johan Paulsen / Leo Patra
Drag Pavilion for Curious Beings and Lovers
A House of Hope is an installation in which garments, purses, shoes and wigs are woven together creating a piece which relates to the safety network that a drag house can be. The work examines the fundamentals of creating a performative yet self-expressive identity. By taking the outfits and objects out of the clubs, the work expands the notions of house, family, queerness and belonging. All garments in the installation have been borrowed from the members of The House Of Hopelezz. For w139 hosts… the installation will be turned into a Drag pavillion for curious beings and lovers. Friday evening the pavilion will be turned into a drag stage with performances by Leo Patra and other queens. On saturday curious beings and lovers are invited to come and explore drag, gender performativity and self exploration through various exercises such as; Wear your desires, Giving and receiving face, Blindfolded dance-off, Spinning your own fate, and others. 
A special thanks to Club Church, The House Of Hopelezz and to my sisters and mothers; Jennifer Hopelezz, Taka Taka, Lady Bag, Aryelle Freeman Hopelezz, Sasa Hara, Indie Nile, Banana Mouskouri, Dynno Dada, Bustie La Tish, Hellena Mirrix, Angelina Loqui, Grizolda, Sletlana, LatinX Charm and Jiji Jitsu for donating the clothes.
Performance Friday evening at 18:30 and workshop Saturday. 
Artist Bio: 
Carl-Johan Paulsen (b. 1998) is a student at the art academy Gerrit Rietveld Academie, and temporarily a student at SNDO. Carl-Johan works as a drag performer under the name Leo Patra at Club Church, among other venues. Their art practice revolves around themes such as queerness in mythologies, curiosity about religious and spiritual systems, finding space in a non-binary body, public sexuality and camouflage of identity. Carl-Johan has a strong curiosity for the research and making of textiles. Through karting, spinning, dyeing and knitting they question the stories that surround us, the bodies we inhabit and the society at large. 
Performance Saturday 30th September 18:30. 
---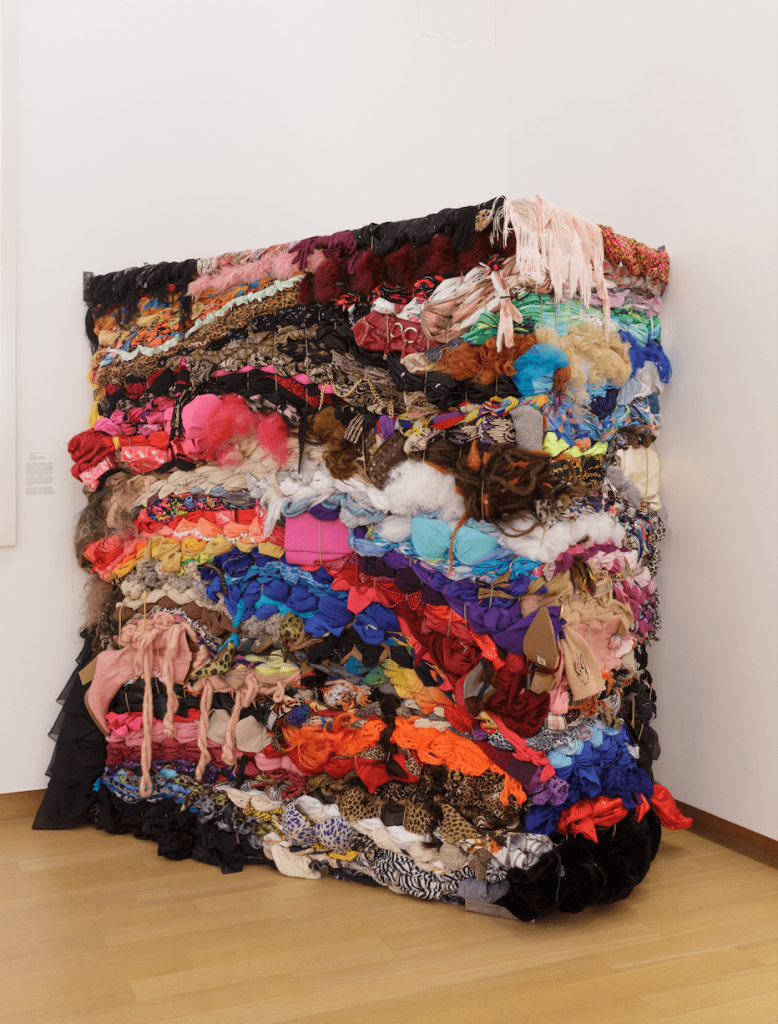 PUBLIC PROGRAMME
Friday 29 Sept:
Big Toilet Radio (12:00-19:00)
Join us at the Big Toilet Radio event at W139, for a captivating full-day live broadcast. Immerse yourself in a diverse lineup featuring DJ sets, live performances, and talk shows that will shine a spotlight on local underground talent while fostering a sense of community. The event aims to celebrate creativity, encourage connections, and expand the horizons of community radio. This isn't just an event; it's a platform to explore the dynamic facets of art and culture, and to engage in meaningful conversations. Be a part of this endeavor to amplify voices, strengthen bonds, and explore the uncharted territories of community radio's potential. Come hang out with us in W139 and listen and engage live to the broadcast.
Artist Bio:
Big Toilet is an independent freeform community radio based in Amsterdam Nieuw West. Founded by Goy Tung and Eurico Sá Fernandes. Our mission is to highlight exceptional local underground talent by giving the contributor total autonomy over their show's content. This approach leads to a vibrant lineup that embraces a variety of forms, includes DJ sets, interviews, discussions, live acts, and even culinary presentations. We host and air episodes biweekly from our studio in Amsterdam Nieuw West, while occasionally special editions are held at diverse venues to engage a broader audience.
 
---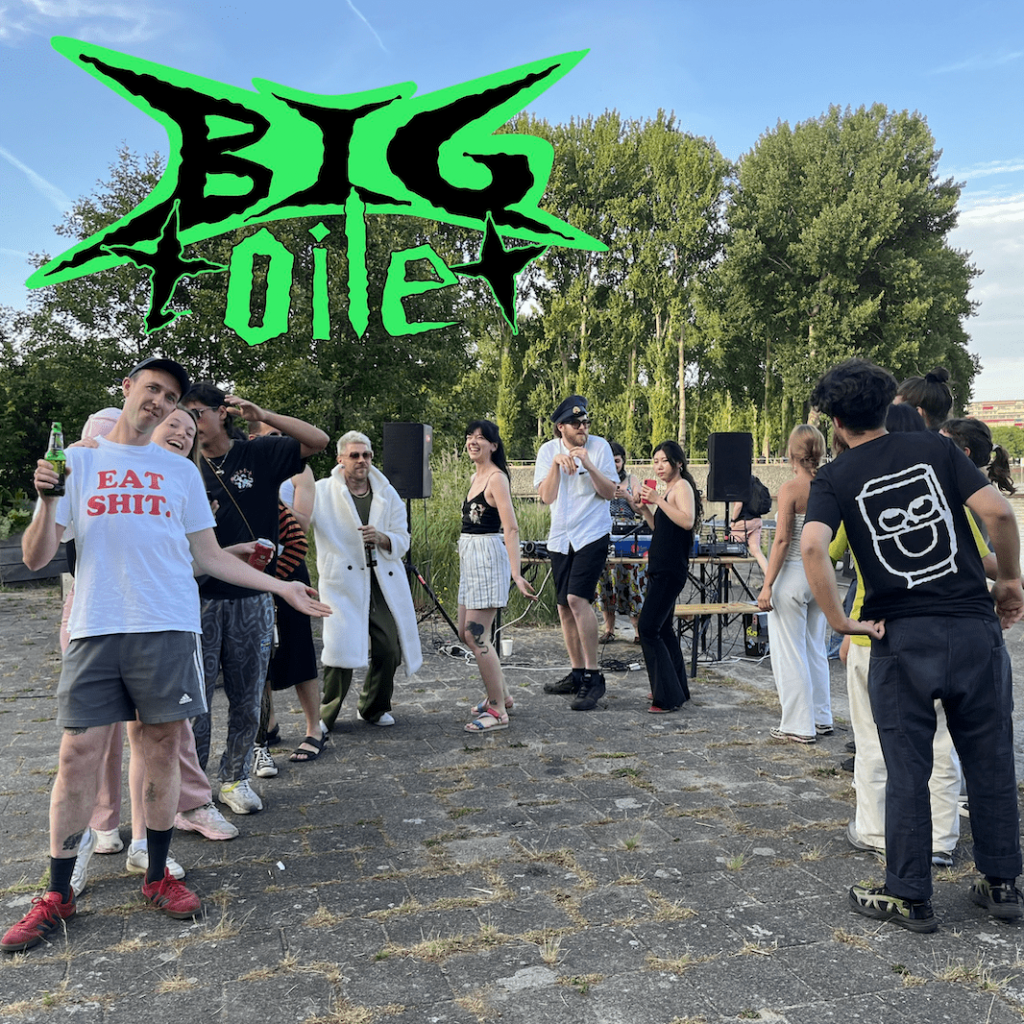 Saturday 30 Sept:
Elisa Piazzi (16:00)
The Universal Non-Authoritarian Declaration of Human and More-Than-Human Rights
1.30hrs performance
The Universal Non-Authoritarian Declaration of Human and More-Than-Human Rights (UN-ADH&M-T-HR) is an ongoing and collective project that seeks to address the deficiencies of the original Universal Declaration of Human Rights established in 1948. Through collaborative moments of re-inscription and co-writing, I extend an invitation to all beings to participate in updating, questioning, and reflecting on what a new declaration would require to be truly all-encompassing. Constantly undergoing translation and updates, the UN-ADH&M-T-HR will remain a work in progress, perpetually evolving to meet the ever-changing needs and values of our diverse world.
Artist Bio:
Elisa Piazzi (IT, 1996) is an artist and practice-based researcher interested in processes of meaning-making, knowledge-circulation and (mis-/re-)interpretation.
With a particular emphasis on semiotics, Elisa works with signs, structural norms and social customs to explore the notion of universality. Learning (and listening) through making, Elisa perceives her practice as a space for personal and mutual re-understanding where contrasting meanings and opinions can exist equally and harmoniously next to each other. 
Informed by a meticulous preliminary research that combines theory, workshops and public discussions, her work is materialised through self-publishing, drawing and installations.
---