WEEK 1
Maarten Schuurman
All the Galaxies
All the Galaxies explores the act of reenacting. In order to perform Bruce Nauman's 1967 Square Dance (Dance or Exercise on the Perimeter of a Square) Schuurman translated Nauman's movements to machine code and built an arcade machine to conduct his movements. Not only the initial set of rules but also the execution by Nauman was adapted resulting in an almost indecipherable logic. While in use the machine orchestrates and monitors the operator, step-by-step, move-by-move. During W139 hosts the arcade machine will be open for public to play/reenact. High Scores will be rewarded!!!
Artists bio: 
Maarten Schuurman (b. 1979, NL) works and lives in Amsterdam, The Netherlands. His practice employs a variety of media including video, print, sculpture, installation, and programming; referencing aspects of (online) gaming culture and celebrating conceptual traditions. Schuurman draws inspiration from contemporary gaming culture. Fascinated by the game not only as a ritual (Johan Huizinga) but also as a set of algorithmic and action based systems, social structures and visual languages. 
---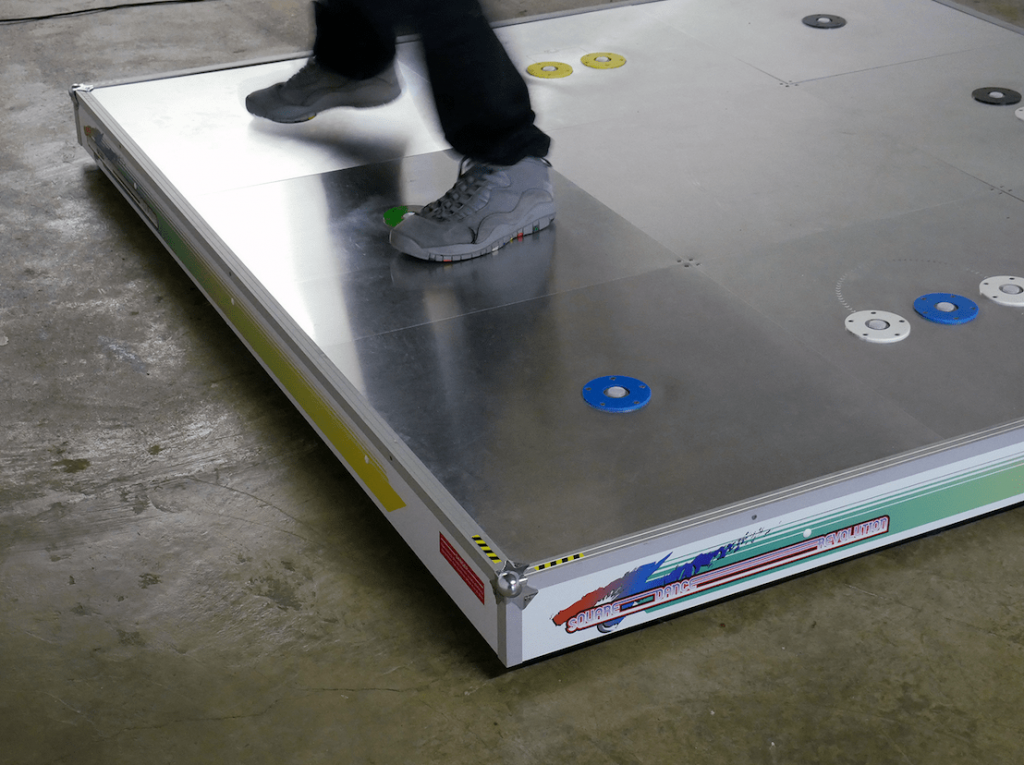 (a) testimony of self-determination
Art to Support
The right to self-determination is considered a fundamental right. However, refugees lose autonomy upon arrival. They can no longer decide where they live, what or when they eat, or who they share a room with. (Undocumented) refugees live in shelters throughout the city, with limited privacy and agency in basic decision-making. Opening a bank account is impossible and prohibits them from moving freely within society. There is debate about migrants but hardly with deteriorating their autonomy even further. However, the collective refuses to label themselves as victims and searches for ways to enhance their autonomy through artistic practice. 
Art to Support is showing works in progress that reflect on their position as (undocumented) refugees within the Netherlands. The works in progress and documentation exhibited represent a testimony that enhances their visibility and voice, through artistic expression. Ultimately enhancing their autonomy while amplifying the necessity to question and explore the invisibility of undocumented migrants within our society. 
Collective bio:
Art to Support is a new collective consisting of undocumented refugees living in Amsterdam. During an initial 10-week program, the collective visited several art institutions and project spaces alternating with dedicated studio time for in-depth exploration of the collective's artistic narrative. One of the collective's points of interest is exploring the framework's surrounding autonomy-making through the means of expression. 
Art to Support is part of Here To Support, which works with undocumented people and aims to make migrants visible, audible, and resilient. The projects are set up by artists, cultural producers, academics, and campaigners in collaboration with undocumented people.
Members of the collective:
Mbatudde Asha, Sidibe Amara, Charles Wakabi, Namata Farida, Ley Ley Diang Mut, Morsy Hmida, Mohamed Mussa Omar, Usman Mendes, and Veronica Lubi
Artist Sharan Bala provides a facilitating role and supports the artistic practice of the collective.
---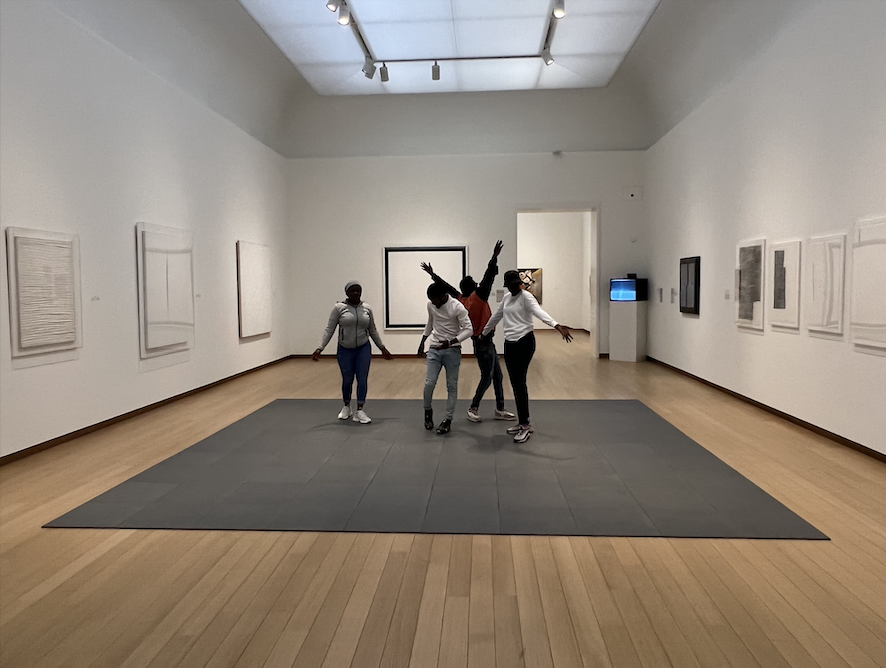 bring your own FILE; on A4 publishing
Bring Your Own Book
For the duration of the week BYOB is setting up a publishing station at W139. We publish everyone. You are invited to fill out-in-up the given template, which will be printed on demand and distributed in W139 over the span of the week. The publishing station also serves as a display system for the ongoing research on practices around self-publishing. All the printed work left behind will be bound into a publication on the 16th of September.
Find the template here:
Please send the filled in file to byobfair@gmail.com,come print it at W139 with your own USB stick or bring an a4 copy to scan.

Workshop:
16th of September 1- 4 PM
Artist Bio:
Bring your own book is a collective that started as a student initiative at the Rietveld academie in 2021. Since then we have been working on an interdisciplinary programme around self-publishing, activated through events, lectures, workshops and book fairs.
---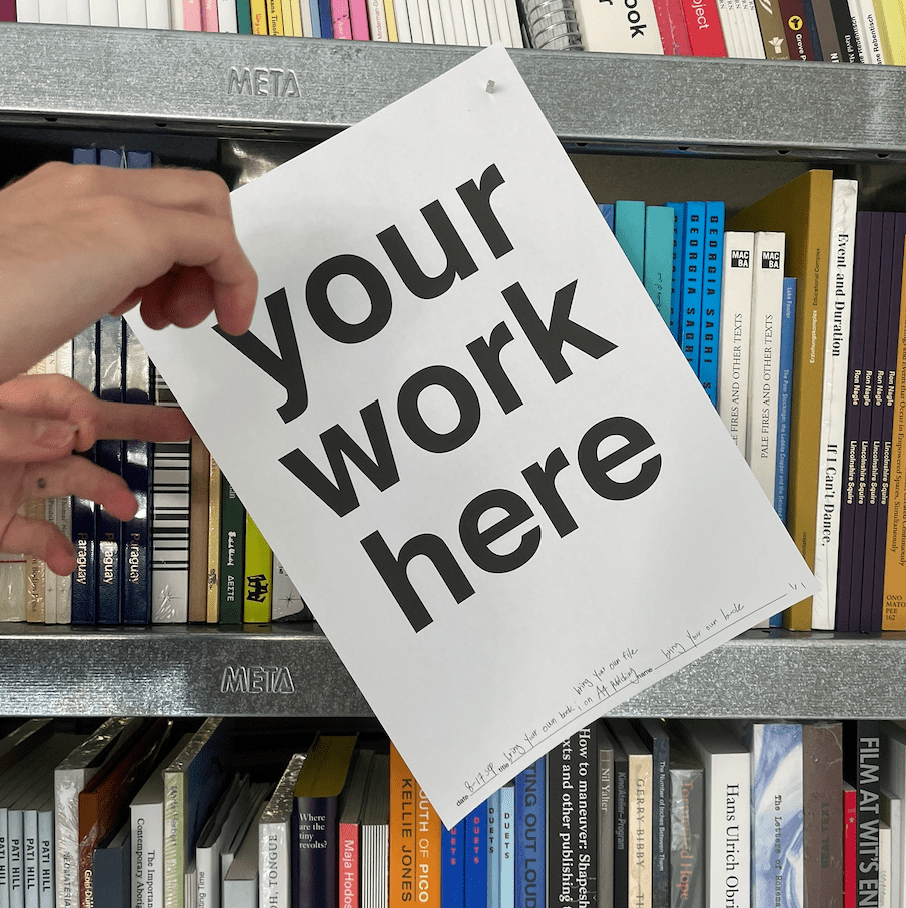 Flour, water, salt; when appetite becomes home
Maria Khatchadourian
"Flour, water, salt; when appetite becomes home" is a work-in-progress where kneading and flatbread-making take center stage as a durational/sculptural artifact; a poetic space where layers of thin crust flatbread, stacked, hold within their structure and gluten, unspoken histories of labor and care – of kinship and hardship. Flatbread, with its three simple ingredients of flour, water and salt, is simple yet so complex and fragile; and like a grain of wheat, we too carry within ourselves, a landscape built upon layers of extraction, lives-as-struggle, rituals of care, erasures, and memories. Throughout this week-long experiment at W139, bread imagery will become a gathering ground where the familiar and unfamiliar overlap; flour and water, against and through the harshness, where appetite becomes home.
Over the coming year, Khatchadourian will be looking into ways to grow this work as a durational, collaborative performance, a hybrid form where movement, food, and archival research become enmeshed.
Artist Bio:
Maria Khatchadourian's (b.1982) artistic practice exists in a hybrid form at the intersection of food and art. She is currently looking into ways to develop a multi-faceted (sculptural/durational) installation, where food and food imaginaries become the element that weaves together fragments of her research that deals with notions of exile, inherited recipes/embodied knowledge, and the endless search for the conquest of a place; a home which exists only in our memories.
---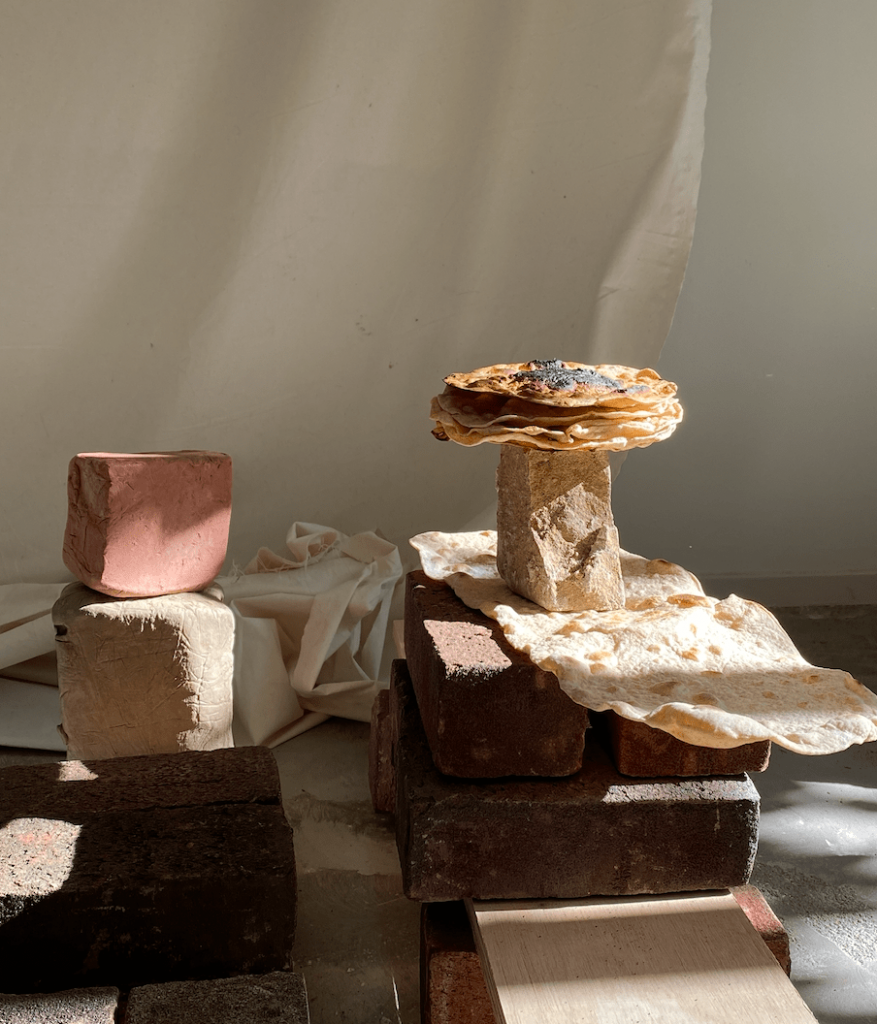 The Topiary Social Club
Paulina Martínez Marín

The Topiary Social Club is an amateur club. With its founding members—a bunch of topiary balls—we learn from club experts and transfer what we learn to our Club, which mutates to try to generate membership among the topiary balls of the world and anyone else who wants to feel part. Other times we do not mutate, even risking members. 
At first, we were mainly concerned about the legitimacy of our Club, but suddenly it took off. At our previous board meeting, an attendee who now calls themself a member suggested taking a topiary member to London and starting a Club branch there. 
This provocative suggestion of scattering members worldwide seduced us with the idea of expanding. Although we realize that just as we decided not to keep records of our members – to avoid feelings of superiority and using membership to enter spaces- in the case of members moving around, it may lead to imperialistic desires. 
Now, we are left with the challenge of exploring it. In W139, we will discuss this with experts from the exclusive Art Club. Through members' meetings, conversations about expansion and workshops on members' falsification, we will occupy the space for 8 days.
Artist bio:
Paulina Martínez Marín is a visual artist and community psychologist from Chile. Her practice entails arts and social processes, exploring different ways of moving with other spaces, objects and beings. 
Inspired by the boredom that the world's predictability gives her and the surprise that appears when this predictability fails, Paulina's interest lies in investigating possibilities of dislocating norms within public spaces by introducing strangeness and absurdity. Through play and collaboration, she seeks to trigger complicity with others, provoking ways of relating and flirting with new ways of inhabiting. 
Currently, she is the director of The Topiary Social Club.
---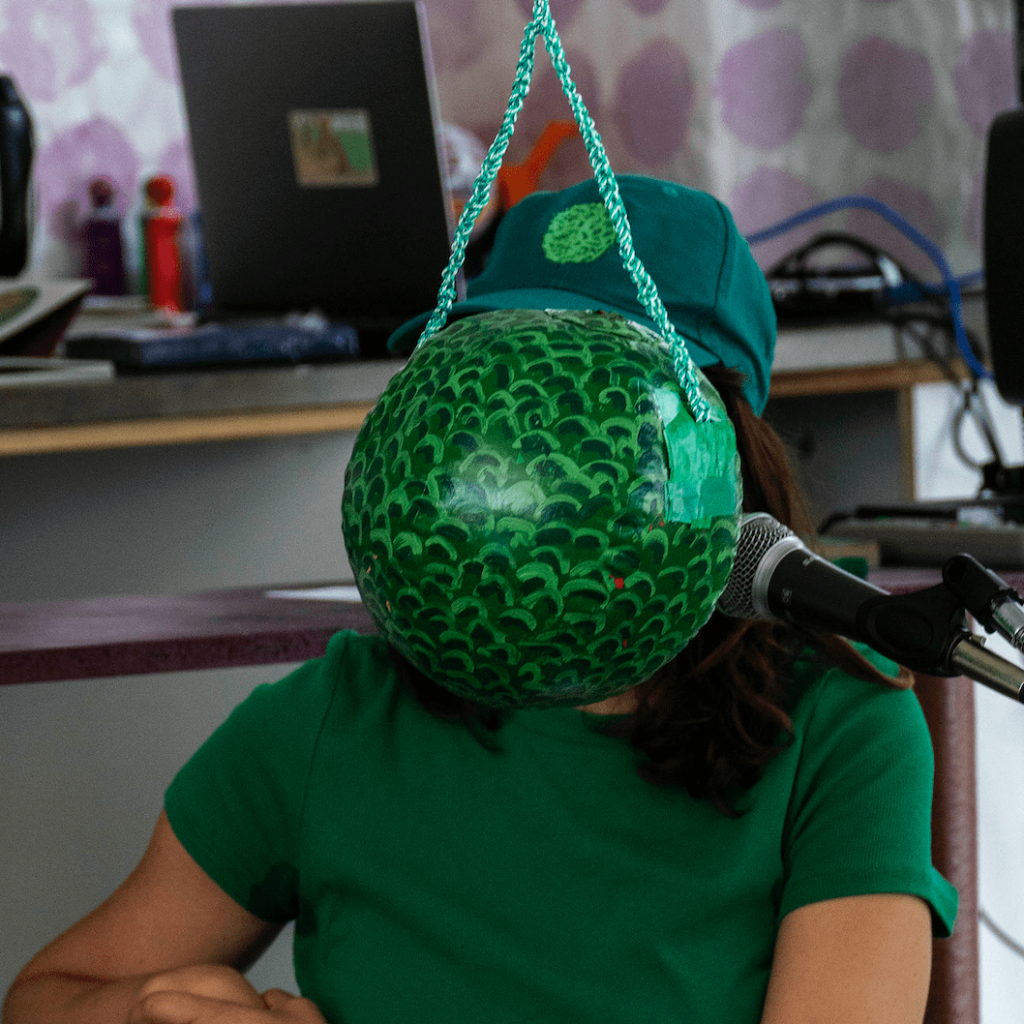 PUBLIC PROGRAMME
Friday 8 Sept
Common Ground
5 hours participatory performance/ workshop
It takes a village to feed a wedding. With Labour of Love we want to invite you to be part of our village, to feed the opening night of Hosts. Together we want to fulfil the expectation of care that would normally fall on the women of the village, by communally rolling a biiiig big pot of warak 3enab (stuffed vine leaves). Through this process, we want to celebrate and mourn the responsibility of feeding; to talk about labour, hands, inherited knowledge and community. As the pot cooks, the smell fills the space testing our patience. Waiting for the big flip, the celebration, the moment of reward. On the menu: labour, sweat, time, dedication, love and flavours. As the food settles in your stomach, satisfaction settles in your soul, and a smell of sourness will haunt you for days to come. You want to eat this food again, but you are too lazy to make it, it takes a lot of labour.
Artist bio:
Common Ground is a collaborative artistic project started by Anna Celda and Saja Amro. Using the dining table and the kitchen as research laboratories, CG creates a caring and comforting space to delve into topics like female labour, inherited knowledge and culinary histories. Inspired by indigenous food cultures and traditions, the duo responds to the individualistic and isolating eating habits of modern life through immersing audiences in sensory experiences that spark reflection and connection, and offering foodscapes of indulgence and abundance.
---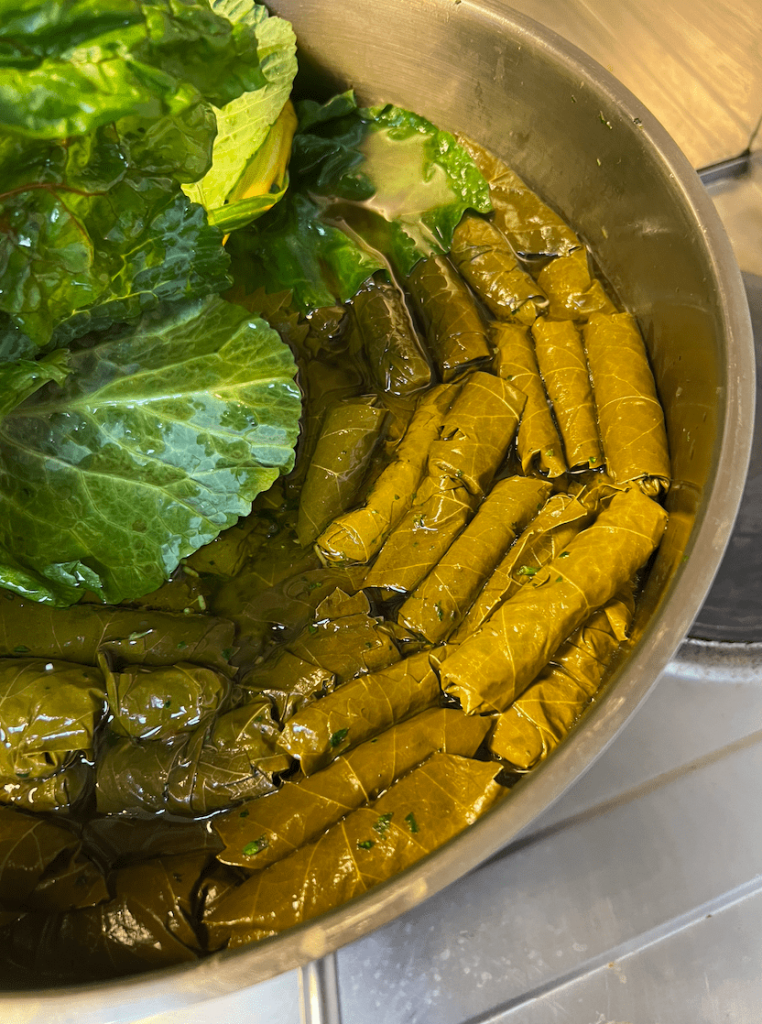 Ekat Yawa
Krakend Koken
Erst kommt das Fressen, dann kommt die Moral(?) [First comes the food, then comes morality(?)] (B. Brecht). Everybody needs to eat. And we need to organize a more just way of doing that in Amsterdam. With our experimental work Krakend Koken we are bringing food justice to people through taste and smell. A recipe for experiment: In Amsterdam Centrum there is a wild kitchen available to everyone for free. We show people what there is to forage and all the things you are able to make from this. We invite the community to join us to reclaim the food which is overlooked in the city; tasting and smelling what is around us rather than only picking pre-packaged items from supermarket shelves . Finding new and just routes in the food system, we forage, find and 'fiend' from the De Wallen and Waterloopleinbuurt. Together with our audience, we will dissent against the supermarket chains we seemingly cannot get away from and find a new way of being together as a community with food being our love language (or commonality if you don't like this love language text).
Artist bio:
Ekat Yawa – the art of giving back. We are 3 artists and activists who have met through our activism and now work as an art collective. We have an atelier on the Zwanenburgwal from where we do our artistic and activist activities. This season we foraged elderflower in the city to make hundrerds liters of vlierbier 🌺 🤤, been active at people's kitchens across the city and food giveaway markets. Previously we have run a free give-away clothing swap shop. 
Ekat Yawa is made up of: Rots (@upperkutje): poet, contrarian, body builder, reasonable guy — Adil (@notshitprint): printer, video pirate, projectionist (images/emotions) — Bente (@b_nte): sewer, craftsperson, mender
---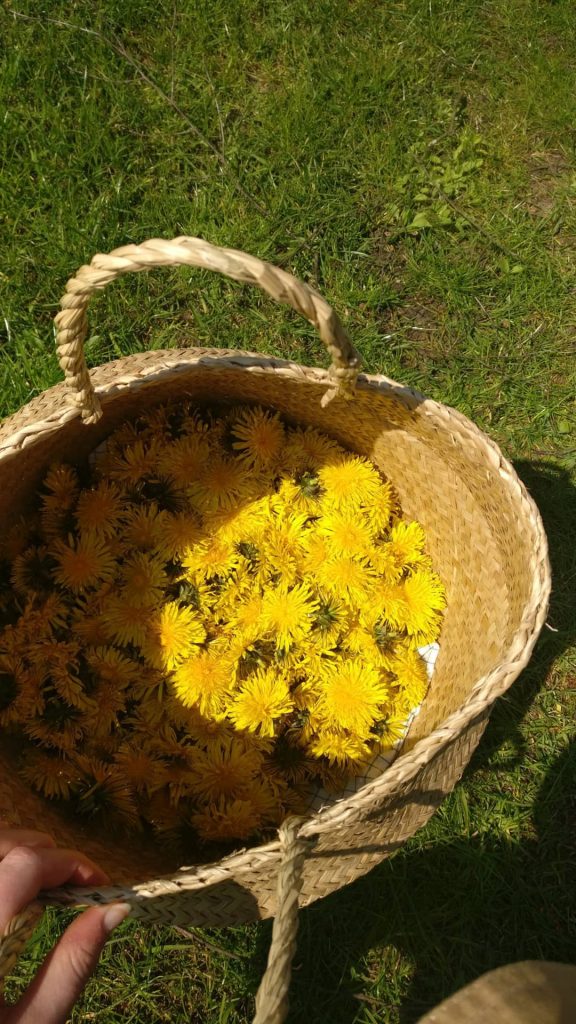 Erica Gargaglione and Kimberley Cosmilla
The Clingy Bulletin
As publishers of the Bulletin, we care to bring light to collective processes that usually remain behind the scenes. This publication intends to disseminate observations on the terms and relations entailed when organizing cultural events collectively. The Bulletin hosts a jumble of diary entries and stories dissecting the experience of participation in the current exhibition, a collage of open questions, text excerpts, and blank spaces to be filled. Designed on the go, it is a surface facilitating interactions within a collectivity of artists, cultural organizers, audiences, and/or other bodies that happen to be all three at once.
Artist bio:
After they met in the context of a master's program (XPUB, experimental publishing), Erica and Kimberley began experimenting with collective practices involved in the field of hosting and curating.
Through shapeshifting methods but consistent use of narration, Kimberley focuses her practice on deciphering and documenting sensitive-to-document processes. Her area of concern includes collective processes, collective editorial, dissemination techniques, and vernacular archiving methods. Erica's work evolves around digital tools and situated small-scale infrastructures that can enable public spaces for communities, relations of care and collaborative autonomy.
---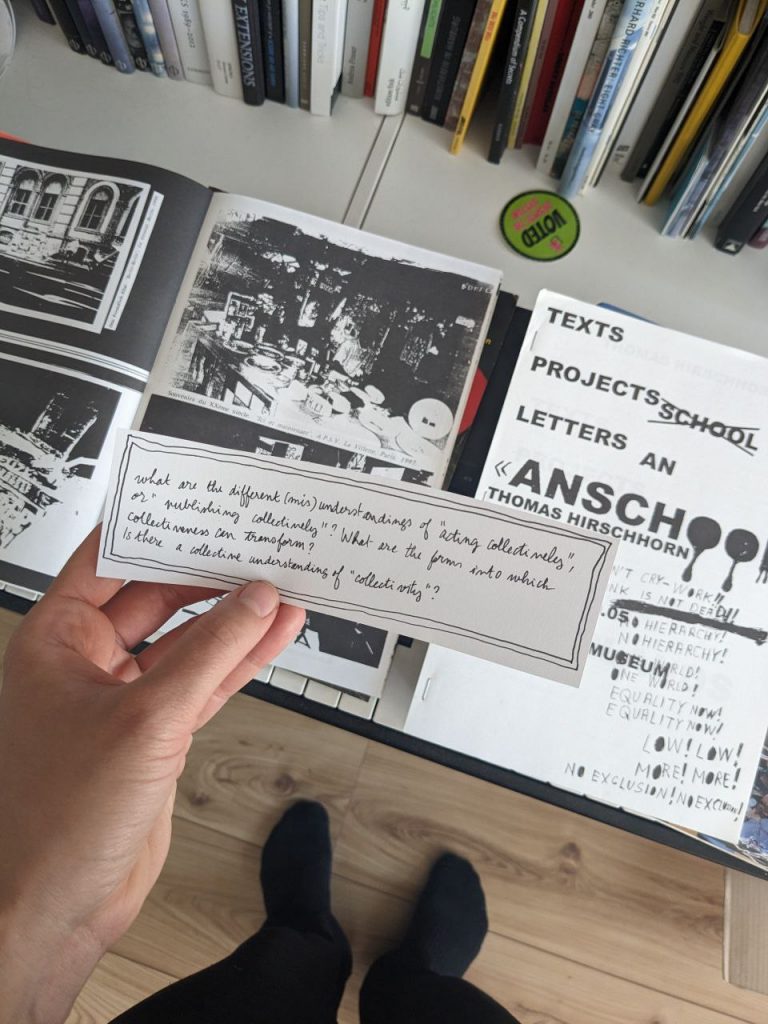 Friday 15 Sept
Kexin Hong
Objects In The Mirror Are Closer Than They Seem.
20 min Film
Propaganda exploits a symbolic "Other" to achieve its political objectives and in the post-truth era of social media, historic traumas are either obscured or re-appropriated through sensationalist digital representations. Digital capitalism breeds as the intensity of self-projection perpetuates cycles of sensory numbing which in fact contributes to the construction of a centralized "reality". Our data and experiences serve authoritarian goals, concealing our traumas and confining our faculties. This process iterates in the post-truth era, catalyzing our repetition compulsion. Objects In the Mirror Are Closer Than They Appear is an art video developed from Kexin's fictive I-novel to prompt reflection on projective identification and selfhood in the post-truth era of the virtual world. Video allows Kexin to comment on gaze relations in locating the so-called truth, it is this distance that makes "truth" easier to produce and control. The film's protagonist is suddenly unable to perceive her own reflection in real life and begins instead to project her missing sense of self onto an online character. This virtual other gradually becomes the fictional reality through which the protagonist confirms her identity
Artist bio:
Kexin Hong (b. China) is a multidisciplinary artist and designer working with video, installation and digital fabrication to explore psychosocial and political forces in the digital realm.
Kexin investigates the increasingly blurred lines between reality and virtuality, the real and the fictive, truth and post-truth, particularly in relation to the self and how it responds to bodies of power in the digital age. Kexin investigates the ways in which propaganda exploits a symbolic "Other" to achieve its political objectives, specifically in the context of the post-truth era and
social media.
---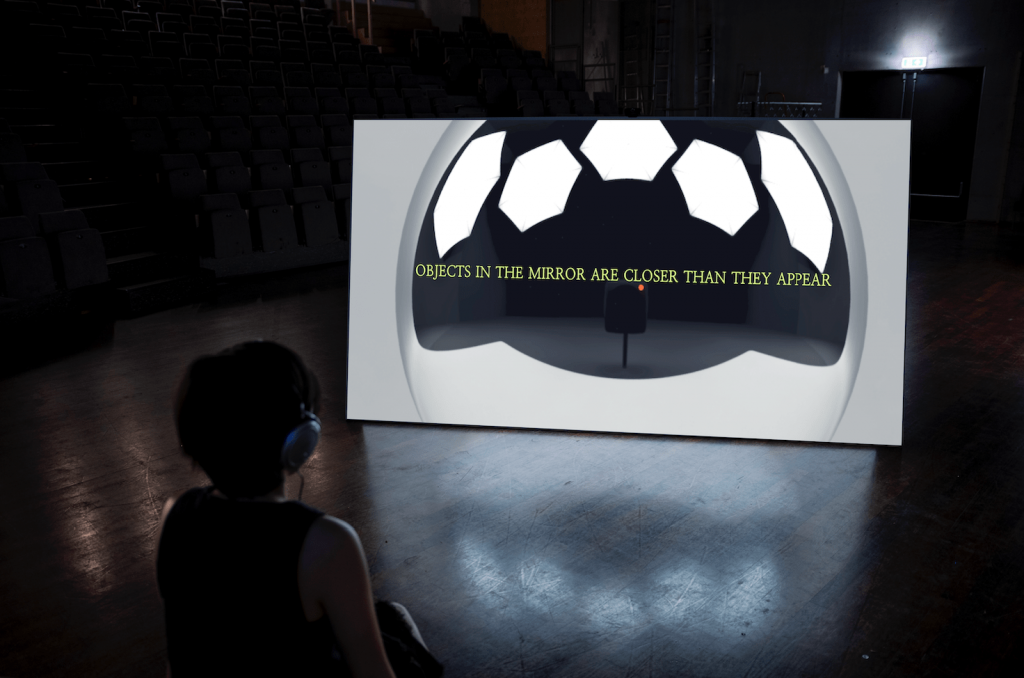 Yan-Zhi Kang
I tried to carry a statue with me
Film
In life, there are certain situations where people have to learn to move on from the past and live life, adapting to new perspectives. During this process, certain things cannot be preserved, while others are constantly remembered, reinforced, and eventually coalesce into beliefs.
While delving into the memories of family within this belief, I discover plausible traces derived from the history of East Asia and ideology originating from geopolitics. By seeking out fragmented pictures of past memories and reenacting them, I attempt to reassemble the ideological tension derived from fragmented beliefs in the past and present, visualizing it in the form of a textual narrative.
Artist bio:
Yan-Zhi Kang (b. 1996) is a visual artist based in The Netherlands. His artistic practice, utilizing video and installations as mediums, seeks to reacquaint us with the seemingly reasonable yet troubling trivialities of everyday life that affect most people. Through research in archival documents, interviews, and narrative reconstructions, he frequently combines first-person narration with the experiences of others to share the emotive encounters hidden beneath the mundane matters of daily life with viewers.
---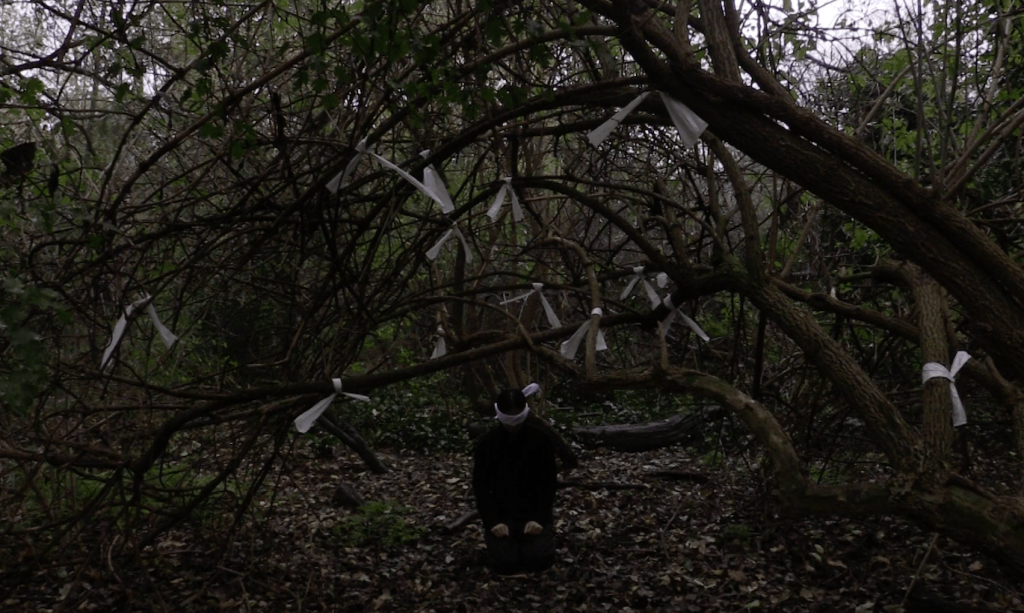 Hahae Son
Paint me to Life
PERFORMANCE 2 HRS
Using her body as the literal canvas upon which those present may paint, the white layer upon her skin represents the scars the artist has accumulated over the years, as well as being the traditional mourning color of Corea. With the artist herself healing from and addressing societal evils such as loneliness, abuse, and oppression, she invites co-creators to engage in contributing to our collective liberations by asking for consent to "paint only what you need", above all with a grounding intention of love.
Artist bio:
Hahae Son (she/they) is a multidisciplinary creator working to unravel the spaces between the known and unknowable. Aiming to nurture genuine intimacies, her work explores the meaning of love. 
---