Salwa's Internet Cafe
July 7, 2023

-

July 30, 2023
SALWA's Internet Café at W139
Chen Yu Wang, Geo Barcan, Hala Alsadi, and Sixin Zeng
Are you curious about how the internet has shaped the lives and creative expressions of migrant communities? During SALWA's Internet Cafe, we will dive into the topic of internet infrastructure in relation to migration.
For the last three months, participants of SALWA's residency program explored the experience of using the internet in communal and physical spaces, and how this has influenced the visual language of creatives with a migrant background. SALWA and W139 are more than excited to share the results with you and present our resident artists Chen Yu Wang, Geo Barcan, Hala Alsadi, and Sixin Zeng who have been exploring questions revolving around the internet as a space, whether it's virtual, physical, or conceptual.
The event takes place over several days, featuring a series of screenings, performances, discussions, and site-specific installations hosted at W139. The themes they will be exploring include the experience of using the internet as a community and the knowledge that has emerged from it. They will also be examining nostalgia and memories, local internet infrastructures, digital migration, online gender roles, and pop-visual and sonic languages that emerged from the late 1990s and early 2000s.
SALWA's Internet Café is generously supported by Creative Industries Fund NL and Amsterdam Fonds voor de Kunst. Partners include The Finnish Cultural Institute for the Benelux, The Hmm, Varia Zone, W139 and The Institute of Network Cultures.
upcoming
8 September – 29 October 2023 
W139 Hosts…
W139 is excited to open up its space with W139 hosts…, a dynamic seven-week long programme, providing makers and initiatives with the opportunity to present new projects or work-in-progress. This initiative serves as a platform for communities to meet and exchange ideas while aiming to support, enhance, and contribute to the artistic ecosystem.
Through an open call, artists, designers, curators, mediators, collectives, local initiatives, and communities are invited to propose projects and ideas that they consider urgent and relevant. This can include new works, works-in-progress, experiments, durational pieces, installations, performances, screenings, sound works, workshops, gatherings, rehearsals, informal work presentations, and much more.
18 November – 17 December 2023
People's Forum – Farida Sedoc
People's Forum departs from questions around how we can experiment with different forms of independent self-sufficiency within the cultural field. The exhibition aims to create a discursive space through which we'll share, exchange knowledge, and learn about ways to exist under precarious conditions. Through an open call, artists, designers, and cultural workers will be invited to sell whatever they want in a market setting, with the 'give and take' dynamics of the art economy in mind.
7
– 30 July
Wed – Sun 12:00-18:00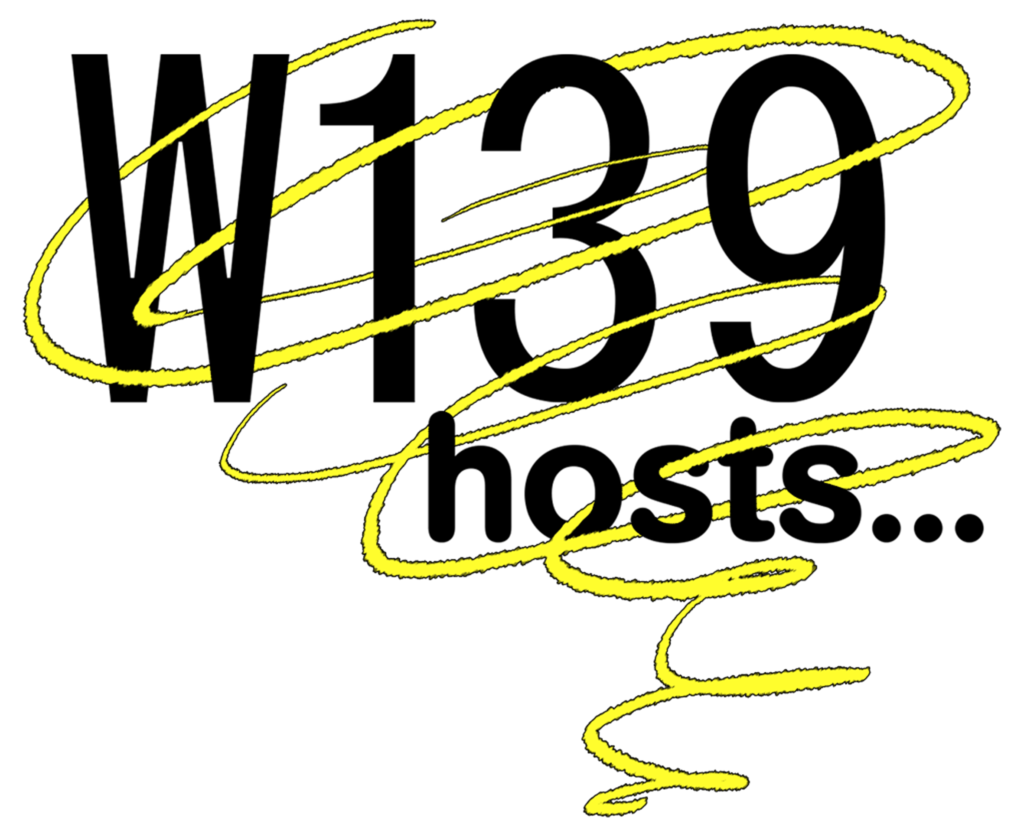 8 Sept – 29 Oct 2023
W139 is excited to open its space for a dynamic seven-week long programme offering makers and initiatives an opportunity to present new projects or work-in-progress that they consider urgent and relevant.
public programme
SALWA's Gathering: Opening SALWA's Internet Café
7 July | 17:00 – 05:00
The first SALWA Gathering in 2023: Exploring the Intersection of Community, Migration and the Internet. Starting at W139 or program, talks, food and drinks, and at 23:00 prepare to party hard in Garage Noord with Brussels based collective Yalla Nightlife.
Tickets €5 at the door. Combined ticket of €10 for the exhibition and the after party at Garage Noord.
SALWA's Gathering: Extremely Late Brunch
8 July | 18:00 – 23:00
Julidans: Unearth by Jefta van Dinther
9-10 July | 18.30-22.30
As part of Julidans, an international festival for contemporary dance, W139 will be hosting Unearth by Jefta van Dinther. Unearth is a propulsive four-hour trance experience, which invites you on a journey inward using only movement and voice. 
T-shirt Fundraiser for Turkey and Syria 
W139 is selling screen printed t-shirts designed by the artist EMIRHAKIN to raise funds for Turkey and Syria after the recent double earthquake. 80% of the proceeds will be transferred to Artists in Solidarity. 
To find out more, click here.