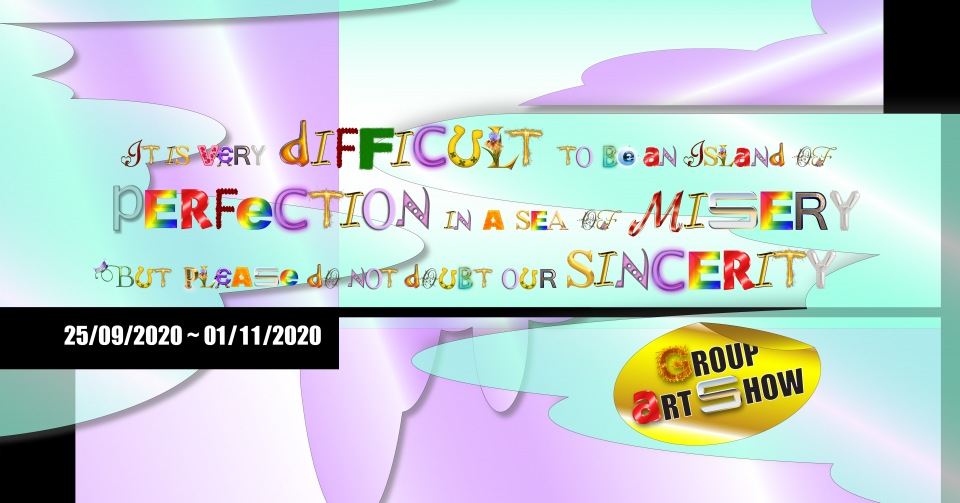 It is very difficult to be an island of misery, but please do not doubt our sincerity
September 25, 2020

-

November 1, 2020
It is very difficult to be an island of perfection in a sea of misery, but please do not doubt our sincerity, 25/09 — 01/11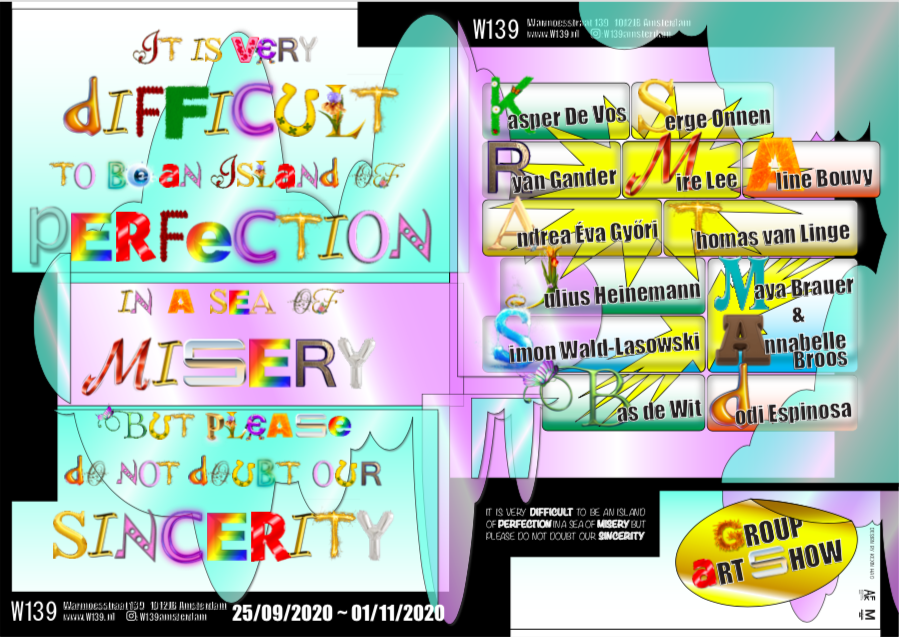 A group art show initiated by Simon Wald-Lasowski for W139, with contributions by Kasper De Vos, Serge Onnen, Ryan Gander, Mire Lee, Aline Bouvy, Julius Heinemann, Maya Brauer & Annabelle Broos, Simon Wald-Lasowski, Bas de Wit, Thomas van Linge, Andrea Éva Győri and Dodi Espinosa.
What is your relationship to excess? Are your rituals of intoxication a means to numb yourself? Or a way to celebrate life against a collective feeling of existential dread? In the ruins of late-stage Capitalism, consumption and hedonism function as a means to escape the body — your body. You are invited to consider the beauty and horror of these daily practices.
Experience an atmosphere of all things fleshy, shiny and morally ambiguous. An abundance of colours, animatronics and visual stimuli that explore themes of digestion, bodily cravings, erotic grotesque nonsense, sex as a matrice of power and the commodification of pleasure. Minimal yet grandiose gestures challenge the monumentality of W139's backspace with sensory, detailed work; as well as erasing whiteness to reveal hidden traces of past exhibitions.
Situated in the red light district, oozing with debauchery, W139 becomes a space to navigate these flamboyant and decadent practices, with humorous uncanny interventions.
Opened September 25th, ran until Sunday, November 1st.
Photography: Konstantin Guz