Dit evenement is voorbij.

Under Bat Hill
juni 9, 2021

-

juli 11, 2021

Under Bat Hill – een groepstentoonstelling waarin W139 voorgesteld wordt als een glorieuze grot gelegen te midden van de stad. Afgezonderd van de buitenwereld en zijn bewoners zal de ruimte geactiveerd worden door een dagelijks programma van filmvertoningen en luistersessies.
Tom Clark 
Jacob Dwyer
Bea McMahon
Holly Mills
Claudia Pagès
Op 22 april 2020 om 19:35 uur tweette paus Franciscus [When we are in a state of sin we are like "human bats" who can move about only at night. We find it easier to live in darkness because the light reveals to us what we do not want to see. But then our eyes grow accustomed to darkness and we no longer recognize the light.] Zijn tweet ontving honderden reacties, waaronder een van @GiveBatsABreak: [On the contrary Holy Father, the darkness brings to the bat precisely that which it DOES want to face, not what it doesn't. Bats are not under the cover of night committing crimes for which it should be ashamed, but providing invaluable services to our ecosystems and communities.] @GiveBatsABreak gaat met een reeks tweets verder in op de achteloze antropomorfe beschrijving van de paus, en onderstreept hoe vleermuizen het milieu en de economie juist ten goede komen.
Under Bat Hill toont een selectie van werken die ook onderwerpen voorbij hun gebruikelijke betekenis zoeken. Kwesties die bestaan in de wereld buiten de grot Under Bat Hill. 
---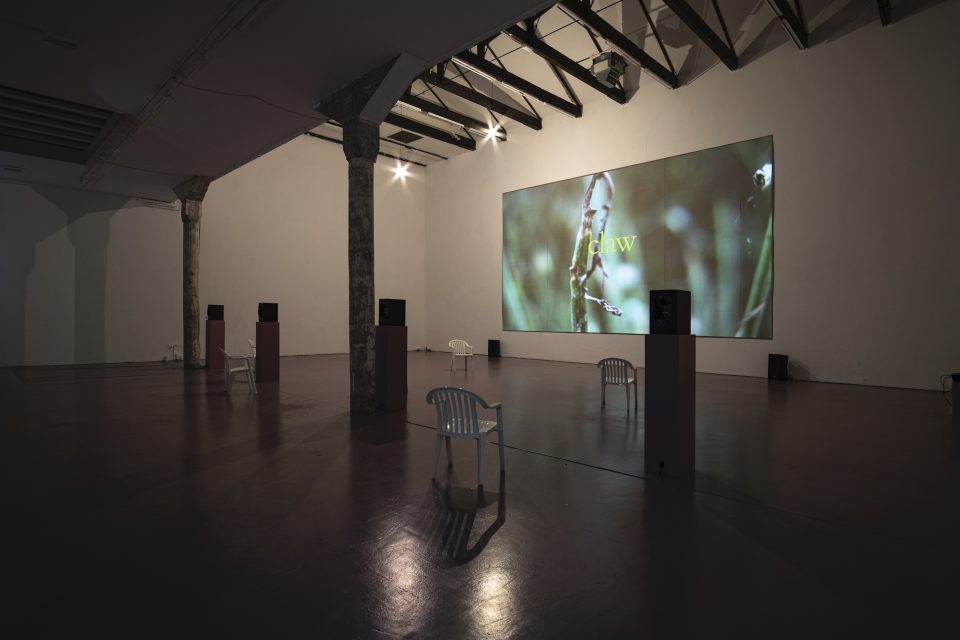 (photo credits: Jeroen de Smalen)
---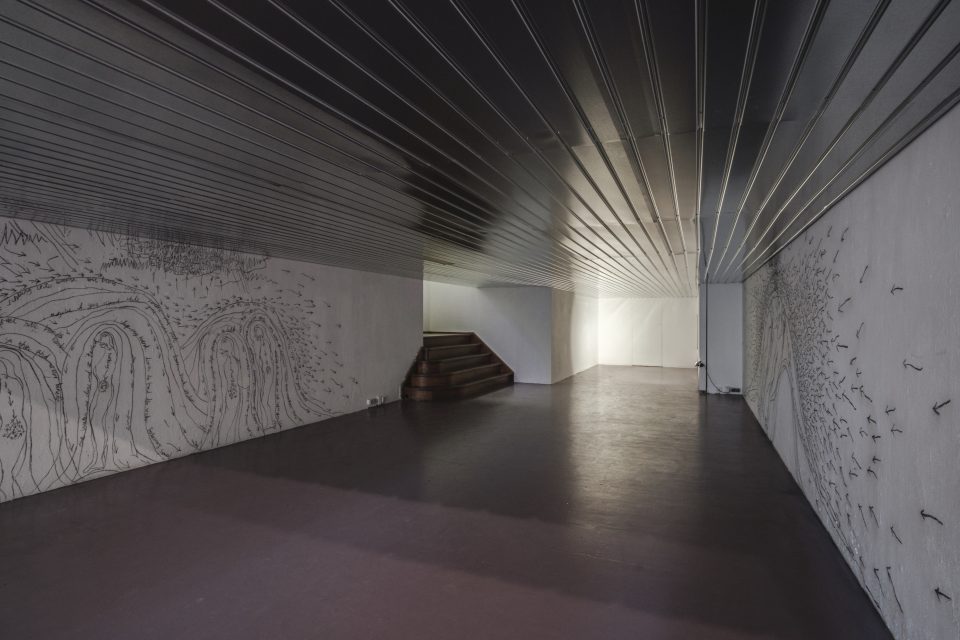 (photo credits: Jeroen de Smalen)