Dit evenement is voorbij.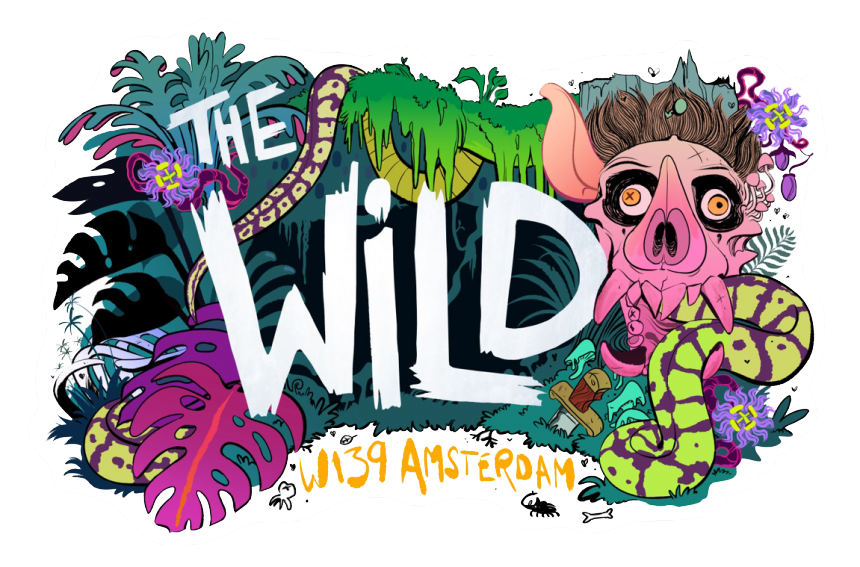 The Wild
juli 8, 2017

-

augustus 13, 2017

|

P-W-Y-W
The Wild
08/07/2017 – 13/08/2017
Deelnemende kunstenaar(s) Jonathan Armistead, Kees Boevé, Zoro Feigl, Carolin Giessner, Wei-Ling Hung, Natalia Jordanova, Oscar Juul Sorensen, Arek Laskowski, Oscar Peters, Sander Puhl, Cecilia Rebergen, Silvia Schlömer, Philip Schuette, Maarten Schuurman, Philip Vermeulen, Jop Vissers Vorstenbosch, Emily Wobb
Opening vrijdag 7 juli 2017, 20:00 – 01:00
Mechanische verleidingen lonken je The Wild binnen, het lage gezoem en subtiele geratel zuigen je dieper de ruimte in. De werken bewegen, worden bewogen, oscilleren. Tijdens deze explosief kinetische tentoonstelling drijven deze grootschalige, nieuwe werken zowel zichzelf als het publiek tot hun grens. The Wild brengt de levensduur en schoonheid van de constant bewegende sculpturen tot de afgrond, om ze vervolgens over de rand te duwen.
De kunstwerken riskeren verval en mogelijk hun ondergang; sterven zij zachtjes of op een prachtig groteske wijze, terwijl de toeschouwer machteloos toekijkt.
Het ultieme ontvouwen
Kunstenaars
Jonathan Armistead
Kees Boevé
Zoro Feigl
Arek Laskowski
Oscar Peters
Philip Schuette
Philip Vermeulen
Emily Wobb
Met geselecteerde Open Call inzendingen door
Natalia Jordanova
Carolin Giessner
Wei-Ling Hung
Oscar Juul Sorensen
Sander Puhl
Silvia Schlömer
Cecilia Rebergen
Maarten Schuurman
Jop Vissers Vorstenbosch