Dit evenement is voorbij.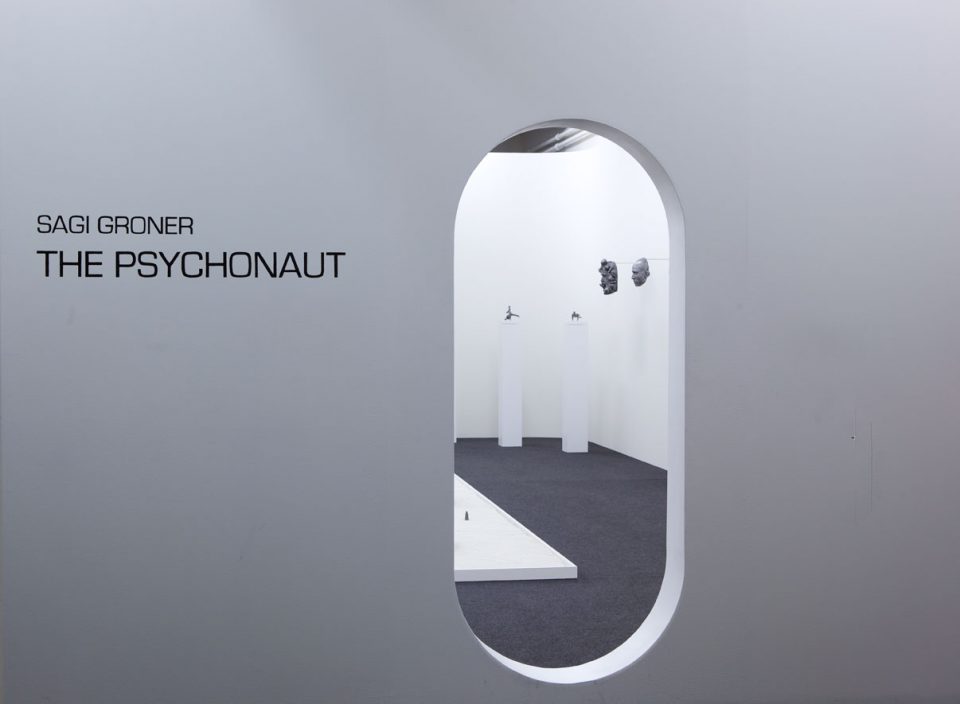 The Psychonaut
januari 13, 2013

-

februari 10, 2013
The Psychonaut
13/01/2013 – 10/02/2013
Deelnemende kunstenaar(s) Sagi Groner
Sagi Groner presenteert een uitgebreide serie zelfportretten die samen een visuele verhandeling bieden van het begrip Zelf. De serie werd geïnspireerd door en kwam tot stand tijdens een jaar lang onderzoek, waarin Groner Sjamanen bezocht in zowel China en Binnen Mongolië.
Zijn versleutelde uitbeelding van zowel het persoonlijke als het archetypische overdenkt het symbolische en psychologische, waar bewustzijn raakt met cult en cultuur in de vorming van het idee van een Zelf.
In Sjamanisme wordt Kunst gebruikt als een persoonlijke methode om de schaduwen van de psyche te trainen en te introduceren binnen het bewustzijn. Kunst wordt letterlijk gezien als een geestestherapie en als een vehikel naar andere niveaus van zelfbeschouwing en innerlijk bewustzijn. Met name het masker is een mechanisme voor het openbaren van innerlijke werelden aan de dominante persoonlijkheid en een instrument van tonen in plaats van verbergen.
The Psychonaut suggereert de deconstructie van het idee van een verenigd Zelf en ontrafelt de veelheid aan krachten binnen het bewustzijn, hun relaties met elkaar en met invloeden vanuit een waargenomen externe wereld.
Psychonaut– (van het Grieks ψυχή (psychē "ziel/geest/ verstand") en ναύτης (naútēs "zeevaarder/navigator") – een navigator van de ziel. Psychonautica is de verkenning van de psyche door middel van technieken zoals meditatie, gebed, lucide dromen, zintuigelijke deprivatie, en het gebruik van hallucinogenen of entheogenen. Het berust op de realisatie dat het bestuderen van bewustzijn veranderen van bewustzijn is. Een psychonaut is iemand die zijn psyche verkent door intentioneel veroorzaakte alternatieve staten van bewustzijn te gebruiken voor creatieve, spirituele of onderzoeksmatige doeleinden.