Dit evenement is voorbij.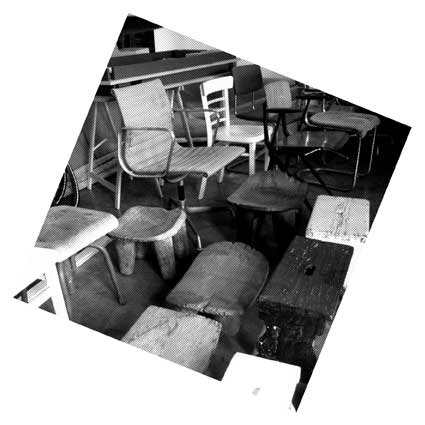 Radical Colophon
28/03/2013
Deelnemende kunstenaar(s) Caetano Carvalho, Emiliano Gandolfi, Frank Mandersloot, Anna Moreno, Joost Nieuwenburg & Mischa Poppe (Walden Affairs), Maria Pask, Elske Rosenfeld, Janós Sugár, Kosta Tonev
In Radical Colophon stelt Anna Moreno een opzettelijk onvolledige en tendentieuze categorisatie voor van de manier waarop kunst zich bezig houdt met het veranderen van de wereld, politiek, activisme en directe actie. Of liever gezegd, over de voorwaarden van hun uiterlijke verschijning. Omdat onlangs de neiging om dergelijke praktijken te beoordelen een fundamenteel ethische richting is ingeslagen, is het onze plicht om hun esthetische component te heroverwegen. De beslissing om radicale of maatschappelijk betrokken praktijken in een artistieke context te lokaliseren is een politieke beslissing en heeft zijn gevolgen. Gelet op de actuele context van economische crisis, hervormt de drang naar directe en effectieve verandering onze verwachtingen van dit soort praktijken.
Deze editie van Radical Colophon wordt gepresenteerd door W139 en is het resultaat van een samenwerking tussen de Master Artistic Research (Den Haag) en de Event in Artistic and Political Practice, georganiseerd door Margaret Tali, Thijs Witty en Eva Fotiadi, die plaatsvindt van 26 tot en met 28 maart 2013 in het theater van de Universiteit van Amsterdam.
Radical Colophon bestaat uit een voortdurend veranderende ruimte, speciaal ontworpen voor de gelegenheid, in een hechte relatie met de context waarin het plaatsvindt. Deze bijzondere vorm gebruikend is zij van plan een debat tussen een aantal geselecteerde gasten te ontketenen, gebaseerd op esthetiek en radicale artistieke praktijken. Uitgaande van de specifieke context van W139, gaan wij in deze editie in op de problematiek van samenwerking en collectiviteit. De verschillende esthetische resultaten en artistieke strategieën die vervolgd zijn in elk van de benaderingen zal worden besproken in een atypische debat structuur.
De setting van de ruimte zal bestaan uit een bijdrage van de kunstenaar Frank Mandersloot genaamd Event Field / Field Event, die speciaal voor deze editie van het project gecreëerd werd. De kunstenaar Kosta Tonev zal ook bijdragen aan de setting door het presenteren van zijn werk Fall '89, een textiel in beperkte oplage die te koop zal zijn tijdens het evenement.
Begint om 19:00
Meer informatie over Anna Moreno