Dit evenement is voorbij.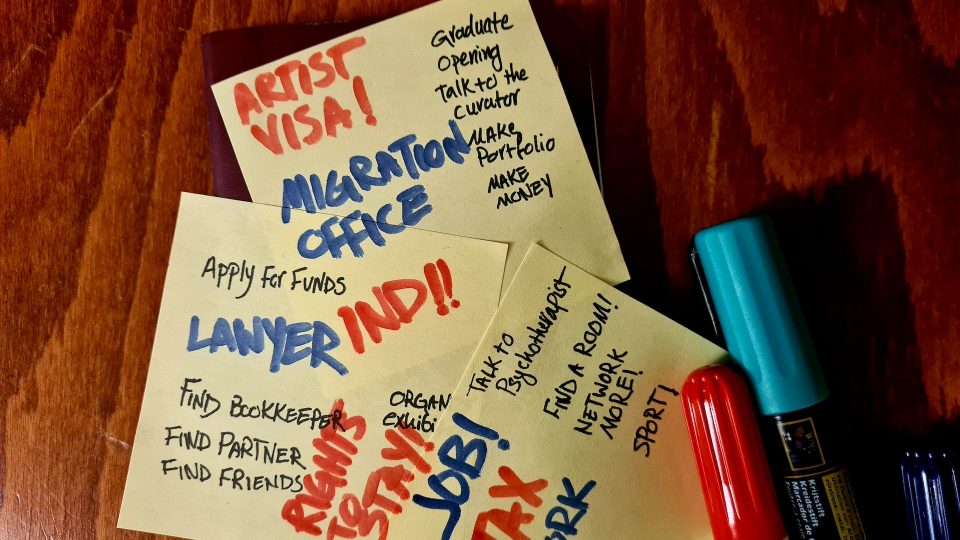 DIWAN – FIRST EVENT
april 23, 2021 @ 6:00 pm

-

8:00 pm

UTC+1
DIWAN – EERSTE EVENEMENT Vrijdag 23 april | 18:00 – 20:00
DIWAN for Arts and Dialogue heeft als doel jonge hedendaagse kunstenaars en designers, met name degenen in diaspora, te ondersteunen bij de ontwikkeling van hun projecten en artistieke praktijk. De fundamentele focus van het platform is het navigeren door de Nederlandse kunstscène voor postdoctorale kunstenaars en curatoren te vergemakkelijken, en de collectieve strijd voor onder meer verblijfsvergunningen, huisvesting en projectfinanciering aan te pakken. DIWAN is ontstaan uit de gemeenschappelijke ervaringen van zijn oprichters en wil publieke discussies en kennisuitwisselingen met betrekking tot deze kwesties stimuleren.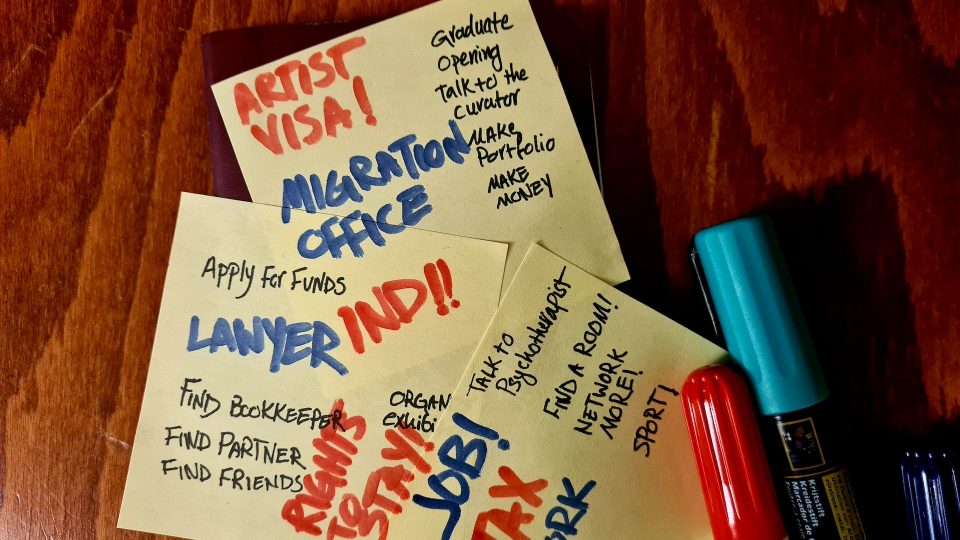 Het eerste DIWAN-evenement is gericht op het in kaart brengen en begrijpen van de specifieke urgenties en problemen waarmee afgestudeerde kunstenaars en culturele professionals in de eerste jaren na hun afstuderen worden geconfronteerd. Deze bijeenkomst is een uitnodiging voor mensen die nu te maken hebben met deze urgenties, of deze eerder hebben meegemaakt, zodat deze ervaringen in een collectieve omgeving gedeeld kunnen worden. DIWAN is gebaseerd op de overtuiging dat openlijk delen en bespreken effectieve instrumenten kunnen zijn om dergelijke uitdagingen te confronteren, aan te pakken en te navigeren. Wij nodigen iedereen uit om deel te nemen aan deze online ronde tafel discussie en hun gedachtes hierover te delen.
Tijdens deze evenementen streven we ernaar een ​​openbare database op te bouwen met veelvoorkomende vragen en problemen waarmee gemigreerde kunstbeoefenaars worden geconfronteerd, inclusief met de referenties en aanwijzingen om ze op te lossen.
DIWAN is een initiatief van Fadwa Naamna, Hilda Moucharrafieh en Ehsan Fardjadniya, in samenwerking met Margarita Osipian en Sam Samiee van de artistieke kerngroep W139 (2021-2023).
Het evenement van vanavond wordt gemodereerd door Fadwa Naamna en Margarita Osipian.
Hilda Moucharrafieh en Emirhakin zullen deelnemen aan het gesprek. Onze technische moderators zijn Ehsan Fardjadniya en Bob Schoo.
Vanwege de Covid-19-voorschriften wordt het evenement online gehouden.
DIWAN eerste evenement
23 april 2021
18:00 – 20:00 uur
Note
Als je dit evenement wilt bekijken zonder deel te nemen of als je vanwege de maximale capaciteit geen verbinding kunt maken met de Zoom-link, volg de live stream dan via het W139 YouTube-kanaal of Facebook-pagina.