Dit evenement is voorbij.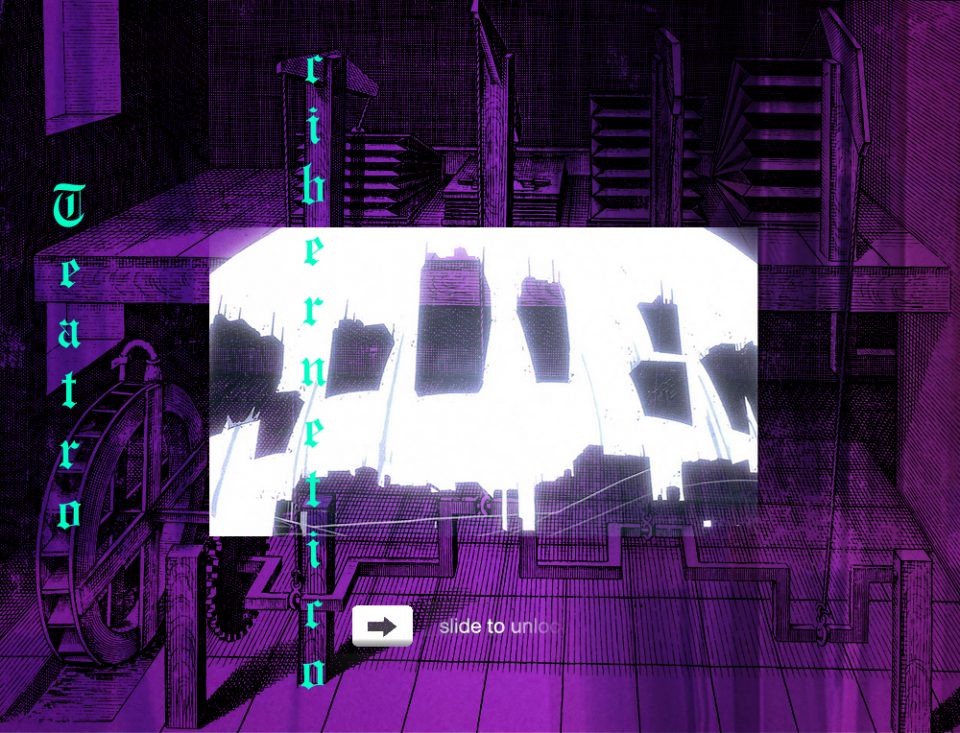 C'hu – teatro cibernético
november 7, 2015

-

november 8, 2015
C'hu – teatro cibernético
07/11/2015 – 08/11/2015
Op zaterdag 7 november wordt het cybernetische stoombad van C'hu in W139 tot een climax gebracht met een avond vol mist, geluid en pantropicalism.
W139 nodigt je van harte uit voor: PERFORMANCE AND SOUND, 19:30 – 23:30
ANDRÉ AVELÃS
Parametrically driven pendulum music (working title); een stuk gebaseerd op het gigantische wierookvat de Botafumeiro in de Santiago de Compostela kathedraal te Galicië en Pendulum Music van Steve Reich.
∆D∆E∆W∆
"Fallen from a mountain, then trapped in a plastic bubble, then trapped in another bubble made of dew, and then blast of into o(u)t(h)er space with a nipple shaped interstellar star ship!"
SYBREN DANZ


Sybren Danz werkt met muziek en geluid voor meer dan twee decennia. In 2011 werd hij lid van de

STEIM

team waar hij werkt aan het herstel van de modulaire synthese systemen, dat hem inspireerde tot de doorgaande ontwikkeling van zijn eigen modulaire synth.
Entree: betaal-wat-je-wilt (geen tickets nodig)
AFTERPARTY 00:00 – 04:30
in samenwerking met PANTROPICAL. Bereid je voor op een tropische vlaag van waanzin wanneer deze artiesten beginnen te draaien. Van tropische muziek met een rauwe rand, tot global bass en meer! HAZY SHADE COCKTAIL BAR, Open vanaf 00:00.
Voorverkoop tickets: € 6,-
Verkrijgbaar vanaf zaterdag 31 oktober tot vrijdag 6 november in W139 tijdens openingstijden, dagelijks van 08:00 – 11:00 en 15:00 – 21:00.
Tickets aan de deur: € 8,-
Verkrijgbaar op zaterdag 7 november van 19:30 – 02:00 (deuren geopend tot 02:00).