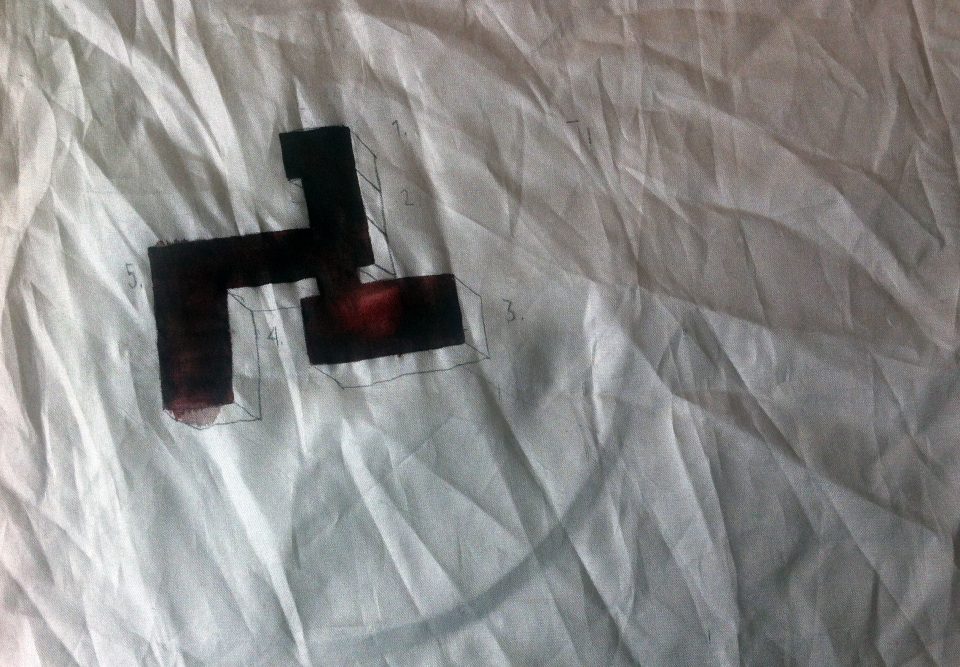 Weaving is a Word
February 23, 2013

-

March 10, 2013
Weaving is a Word
23/02/2013 – 10/03/2013
Participating artist(s) Louise Kelpe
For the entrance of W139 Louise Kelpe is reflecting on the heritage of Gunta Stölzl. Drawing from her patterns a new ideology. Confusing a weave with a word, a carpet with a construction, and a building with a sentence.
The work is an investigation into the relation between weaving and writing. By looking at ways of feminist expressions in the past, Louise' interest lies in the subjective mind and its ways of expressing.
Louise Kelpe graduated from the graphic design department at the Gerrit Rietveld Academie in 2012.