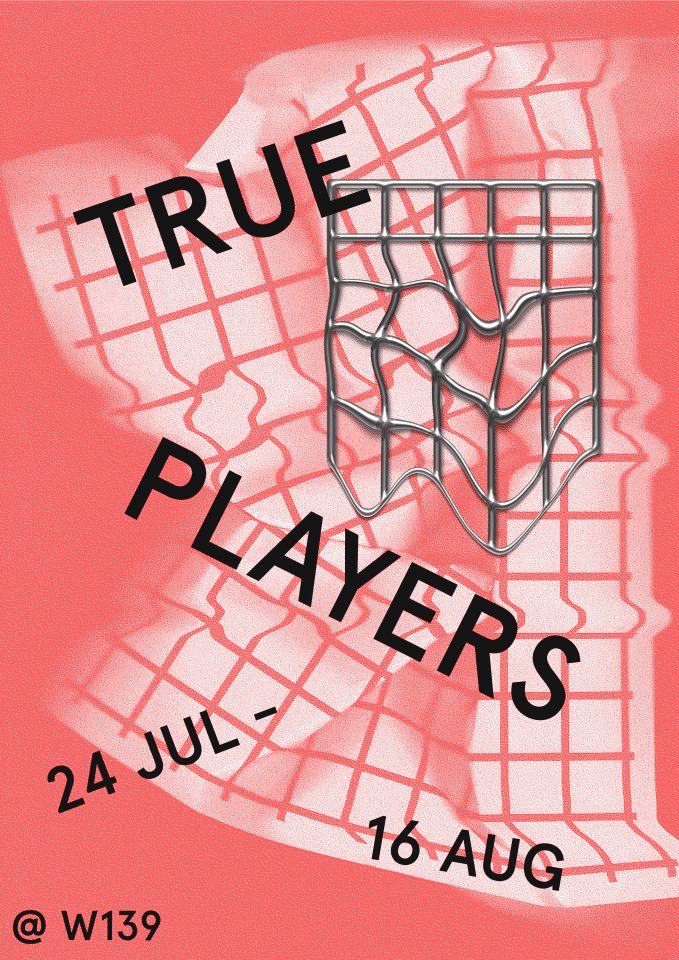 True Players
July 24, 2015

-

August 16, 2015
True Players
24/07/2015 – 16/08/2015
Participating artist(s) Darja Bajagić, Paulien Barbas, Simeon Barclay, Erica Baum, Borden Capalino, Stuart Middleton, Marlie Mul, Ruairiadh O'Connell, Joanna Piotrowska, Suzanne Posthumus, Clunie Reid, Will Sheridan Jr., Aam Solleveld
A murder was committed in a gothic revival mansion. But who is the murderer, what was the murder weapon, and where did it happen, the library, kitchen or the ballroom? These are the questions the players of the board game Clue try to unravel. Sharing the same construct, the exhibition True Players, curated by Suzanne Posthumus (NL), presents an unexpected set of relations between bodies, objects and environments.
A space filling installation by Aam Solleveld (NL) will transform the gallery into a grid that resembles a board game structure or a perspective drawing, highlighting our awareness of the exhibition space and the objects within it.
Within this context, visitors are confronted by clues and traces, signs and hidden meanings. The works by Marlie Mul (NL), Paulien Barbas (NL) and Borden Capalino (US) literally reveal imprints and traces. Clunie Reid's (UK), Simeon Barclay's (UK), Darja Bajagić's (YU) and Erica Baum's (US) work analyse the construct of truth and meaning by deconstructing signs, language and images. Ruairiadh O'Connell (UK) and Stuart Middleton (UK) focus on domestic environments and suspicious interiors. And Joanna Piotrowska (PL) and Will Sheridan Jr. (US) look at the sometimes uncomfortable behaviour of the body within these environments.
Additionally there are sound effects by Het Geluidshuis and there is a temporary detective-library facilitated by OBA.
Volkshotel, cultural hideout for dandies, poets and underwater welders, generously sponsors True Players. For the duration of the show the interior of one of the hotel rooms is transplanted into the gallery space for visitors to inspect. The hotel invited artist Royale Belleville to let his imagination run free within this set.
Graphic design by Mary Ponomareva.
Opening: Friday the 24th of July, 20.00
Exhibition open daily until August 16th, 12.00 – 18.00
Links