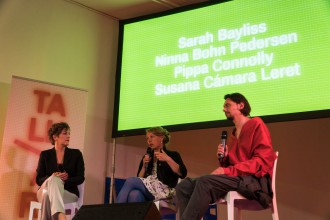 Stampa – edition 6
26/06/2018
Important for our English speaking audience; Stampa will be moderated in Dutch
Stampa a Dutch talkshow about art and related issues, is a collaboration between between Pictoright, Design Politie and W139. Sacha Bronwasser is the host of the show, and Gover Meit co-host. Every 3 months we bring together all sorts of topics and guests to a live audience. Most of the content will be in Dutch, the interview with Ninna Bohn Pedersen, artist and initiator of the Unspoken We exhibition in W139, has been recorded in English. Please find detailed information in the time table below.
Stampa 6, June 14th 2018, W139
00:00 Intro
05:57 Interview with Ninna Bohn Pedersen; artist and initiator 'Unspoken We'
11:30 Venice Biennial selection discussion
36:00 Dace Sietina interview
47:40 Leendert Vooijce Performance
52:30 Typex interview
1:10:49 Daan van Lent (NRC) interview about Beatrix Ruf and Stedelijk Museum Amsterdam
This podcast was recorded by Chun-han Chiang and edited by Jacob Dwyer.