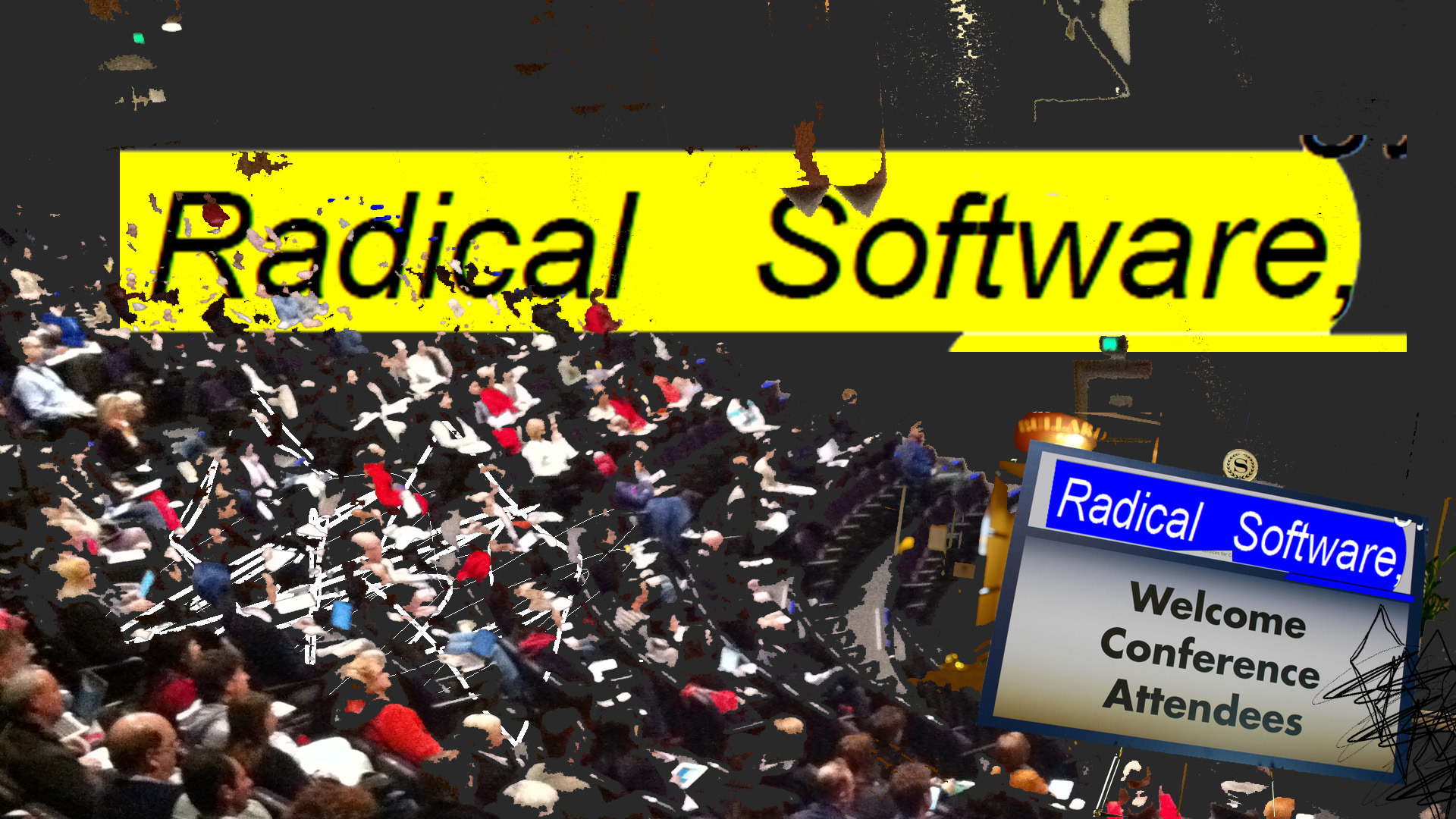 Radical Software
August 25, 2014

-

September 7, 2014
Radical Software
25/08-2014 – 07/09/2014
Participating artist(s) André Avelãs, DJ Turbot Van Lullen, Hans-Christian Dany, Barbara Dubbeldam, Linda Franke, Fyoelk, Goodiepal, Bruno Hiss, Ken Jacobs, Geoffrey Lillemon, Lost Property, Lee Mackinnon, Mik Quantius, Leandro Nerefuh, Rachel O'Reilly, Jelena Vesić, Daniël de Zeeuw, Caetano Carvalho
Blue crystals, happy Dark Ages and Dirty Dishes…
The Society for the Preservation of Future Ruins (ehCaetano), in collaboration with W139, Barbara Dubbeldam and Daniël de Zeeuw, presents Radical Software. A somatosensory experience and ADHD manifestation (un)focusing on the key technologies around us and their political underpinnings. From the political fable of cybernetics to mother's little helper. Radical Software is a series of art objects, lectures, talks and music performances. No gadgets, some gimmicks… Not recommended if you have epilepsy.
Blue crystals… Remember the flickering blue light coming from the living room, where someone was watching TV. The hypnotic screen flickers of moving images and sounds.The talking head behind the screen glass defining our notion of normality, rationalizing episodes of violence against humanity.
Are you a technoptimist or a depressimist? – she asked.
As we move closer to the realization of a cybernetic ecology, the utopian promise of a humankind joined back to nature and freed of its labors by technological advancement slips through our fingers, replaced by a reality made of ubiquitous consumerism, the interminable non-time of 24/7 capitalism and technological forms of free-floating control. All watched over by machines of loving grace. Within the cybernetic dream individual behavior is conceived as something programmed and re-programmable "piloted in the last analysis, by the need for the survival of a 'system' that makes it possible, and which it must contribute to." Blue crystals… enabling the average person to fit the compulsory routines of our technological culture, manage attentiveness and productivity, while children and soldiers can provide what is expected of them.
"As with sophisticated uses of videotape and computers, [dope] gives access to radically different ways of knowing" wrote Michael Shamberg, somewhere between the late 1960s and 1970s."For better or worse, it's perhaps the best psychological software we'll have until the electronic media are made more accessible."
How to construct new interfaces of acting, devices that provide access to new ways of knowing – flickering, fragmented, sensorial – Radical Software for the happy dark ages?
*Let's go to the cinema see 'Lucy'… *- he said
Program
Monday August the 25th: 19:00 lecture by Rachel O'Reilly & Jelena Vesić / 21:00 music by DJ Turbot van Lullen.
Wednesday August the 27th: 19:00 lecture by Goodiepal / 20:00 music by Mik Quantius.
Friday August the 29th: 19:00 lecture by Hans-Christian Dany / 20:00 music by André Avelãs
Thursday September the 4th: 19:00 lecture by Lee Mackinnon / 21:00 music by Fyoelk