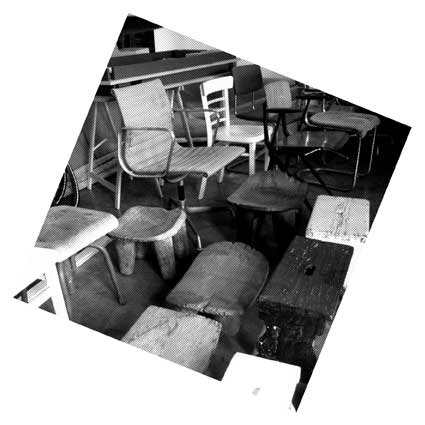 Radical Colophon
28/03/2013
Participating artist(s) Caetano Carvalho, Emiliano Gandolfi, Frank Mandersloot, Anna Moreno, Joost Nieuwenburg & Mischa Poppe (Walden Affairs), Maria Pask, Elske Rosenfeld, Janós Sugár, Kosta Tonev
In Radical Colophon, Anna Moreno proposes a deliberately partial and tendencious mapping on the way art deals with changing the world, politics, activism and direct action. Or rather, on the conditions of their visual appearance. Because recently the tendency to judge such practices has taken a fundamentally ethical turn, it is our duty to rethink their aesthetic component. The decision to locate radical or socially engaged practices in an artistic context is a political decision, and has its consequences. Considering the actual context of economic crisis, the urge for direct and effective change is reforming our expectations from these kind of practices.
Hosted by W139, this edition of Radical Colophon is the outcome of a collaboration between the Master Artistic Research (The Hague) and the Event in Artistic and Political Practice conference, organized by Margaret Tali, Thijs Witty and Eva Fotiadi, that takes place from the 26th until the 28th of March 2013 in the theater of the University of Amsterdam.
Radical Colophon consists of a constantly changing space, designed specifically for the occasion, in a close relationship with the context where it takes place. Using this particular shape, it intends to trigger a debate between a number of selected guests, on the notion of aesthetics and radical artistic practices. Departing from the specific context of W139, in this edition we will address the issues of collaboration and collectivity. The different aesthetic outcomes and artistic strategies taken in each one of the approaches will be discussed in an atypical debate structure.
The setting of the space will consist of an insert by the artist Frank Mandersloot created specifically for this edition of the project called Event Field / Field Event. The artist Kosta Tonev will also contribute to the setting by displaying his work Fall '89, a limited edition fabric that will be on sale during the event.
Emiliano Gandolfi
Maria Pask
Joost Nieuwenburg & Mischa Poppe (Walden Affairs)
Elske Rosenfeld
Janós Sugár
Caetano Carvalho (W139)
Starts at 19:00
More info: Web site Anna Moreno