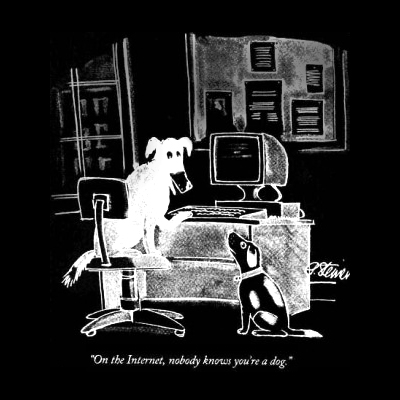 Idiotic Code: On Resistant Usership
October 18, 2015

-

November 8, 2015
Idiotic Code: On Resistant Usership
18/10/2015 – 08/11/2015
The multi-disciplinary five-day seminar accompanying the (anti-) cybernetic steam bath C'hu, which opens at W139 from Friday 9 October until Saturday 7 November 2015.
What are our idiotic, failing and resistant processes and uses-usages of the body, of living-life, and their prostheses and (technological) extensions or software: from drugs, spiritual practices, ethno-botanical divination, steam bathing, physical exercise, intimacy, community or sexuality, to those technologies that are more commonly understood as technologies (a.k.a computing). How can we develop an 'idiotic' code, which escapes the logics of a surveilling, controlling and disciplinary system? In what way can we practice a resistant use of identitarian technologies such as race, gender or sexuality? "How to un-think something you don't know you're thinking?" (Lisa Nakamura)
Our guests and contributors AND (Eva Weinmayr, Rosalie Schweiker), Maria Berrios, Marthe Van Dessel, Vinay Gupta, Immaterial Labour Union, Kat Jungnickel, Ryan Maguire, Nadya Peek, and Nick Srnicek will investigate various questions and dilemmas within the realm of usership's technological, cultural, political and personal limitations/potentials for deviance and resistance.
Please support us through joining us for dinner on Sunday the 18th of October, Wednesday the 21th of October, Sunday the 25th of October, Saturday the 7th of November and Sunday the 8th of November 2015. Vegan meals will be provided by the wonderful chef Bad Acid Mama and cost €5
Program
Presentation by Nick Srnicek, remote live performance Ryan Maguire: Sunday 18 October 2015, 16:00.16:00
Demand Full Automation / Demand Universal Basic Income / Demand the Future are the three calls-to-action formulated in Nick Srnicek & Alex William's new book Inventing the Future: Postcapitalism and a World without Work. Srnicek's presentation discusses questions of work, living standards and the reality of a possible future beyond biological and environmental constraints. He proposes ways of how to think and enact a social politics in a technologically complex modernity.
Nick Srnicek is a political theorist. Together with Alex Williams he is author of the before mentioned Inventing the Future: Postcapitalism and a World without Work (Verso, forthcoming) and #ACCELERATE MANIFESTO for an Accelerationist Politics (2013).Dinner will be served at 19:00, costs €5 and reservation is required via idiotic@future-ruins.org.
20:00: Ryan Maguire will talk about his research on MP3 CODEC and perform an audiovisual piece. First published in 1993, the MP3 codec implements a lossy compression algorithm based on a perceptual model of human hearing. Listening tests, primarily designed by and for Western-European men, and using the music they liked, were used to refine the encoder. These tests determined which sounds were perceptually important and which could be erased or altered, ostensibly without being noticed. Ryan Maguire listens/writes to/for people/computers. He is currently a PhD student in Composition and Computer Technologies on the University of Virginia.
Presentation-meditation with Adrienne Maree Brown, Vinay Gupta and Renick Bell: Wednesday the 21st of October 2015, 20:00. Presentation-meditation with Vinay Gupta, Skype performance Adrienne Maree Brown, remote live performance by Renick Bell.
Dinner will be served at 19:00, costs €5 and reservation is required via idiotic@future-ruins.org.
From 20:00: Renick Bell, Remote live performance
Adrienne Maree Brown: Adrienne Maree Brown will host a Skype presentation that focuses on author Octavia Butler's work and ways to apply emergent strategies to take ownership of the future, to be leaders – as artists, as philosophers, as collectives, as empaths. Adrienne is a writer, science fiction scholar, facilitator and artist living in Detroit. After years of social justice facilitation, she is convinced that speculative fiction is one way to envision futures that generate individual and community transformation. Adrienne is the coeditor of Octavia's Brood: Science Fiction from Social Justice Movements (2015).
Vinay Gupta: The presentation-meditation of Vinay Gupta gives an unconventional look at the global history and human technologies, the step from databases to network logic, (decentralized) techno-social systems, future scenarios and how ideas of spirituality intersect with modern science. Vinay is a thinker on the history and philosophy of technology, humanitarian assistance, disaster prevention and the management of global systems risks; designer of the Hexayurt (an open-source refugee shelter design) and is part of Ethereum, a decentralised framework for user-created smart contracts based on block chain technology. He is the author of the sci-fi novel Mother of Hydrogen (self-published), and editor of The Future We Deserve (2012).
Presentation by Nadya Peek: Sunday the 25th of October 2015, 17:00. Presentation by Nadya Peek.
Nadya Peek is a university research assistant on MIT. She works on digital fabrication, networking protocols for machine control, digital materials, machines that make machines, and rapid prototyping. In her spare time, she volunteers at Fab Lab (Fabrication Laboratories), a global network of digital fabrication facilities where anyone can make almost anything.
Dinner will be served at 7 PM, costs €5 and reservation is required via idiotic@future-ruins.org.
Seminar with Maria Berrios: Saturday the 7th of November 2015, 13:00 – 16:00. Not! Now! Technologies of Disappearance and Undocumentation. The Side Room / Butcher's Tears, Karperweg 45, 1075 LB Amsterdam
Maria Berrios is a sociologist, independent writer and curator living between Santiago de Chile, Copenhagen and London. She is a founding member, along with the artists Ignacio Gumucio and Francisca Sanchez, of the collective vaticanochico. She is currently writing a PhD on secrecy, hiding, and disappearance as form.
Workshop with Marthe Van Dessel, bolwerK: Atelier de Resistive Ribbons, Saturday 7 November 2015, 17:00 – 20:00. The Side Room. A resistive ribbon is a tactile and multi-handed user-interface developed by J. Taelman, the creature behind Axoloti. In an evening, we combine a box, your old magnetic videotape and copper with some speculative introduction in basic electronics. By creating a potentiometer with conductive contact, we get aware of the socio-political implications of technology and our resistances.
Marthe Van Dessel is an activist and performer who creates interfaces, devices & protocols to instigate our urban and institutional hardware & software. She engages in the administrative, cultural, socio-political dimension of personal and collective identities. By triggering intersubjective alliances she confronts the 'self & other' to the commons, co-authorship and the redistribution into the public domain.
bolwerK is a non-exclusive and temporal constellation that has been initiating, mediating, facilitating, curating and appropriating local and international projects since 1998. Social environments are created, not for streamlining ideas, but in order to formulate shared/common questions and hence feed a sense of communality.
Seminar with AND (Eva Weinmayr, Rosalie Schweiker): Poached Eggs: Women as Poachers, Sunday the 8th of November 2015, 15:00 – 17:00. The Side Room
15:00: The term 'poaching' is predominantly connected to male-coded activities, often celebrated as a heroic out-law figure, taking from the rich and giving to the poor. What are the female ways to poach, the tactics to enter enclosed territory, the relationships, networks and tricks of appropriation? With this exploratory mapping session, we will draw on Stephen Wright's definition of poaching in Toward a Lexicon of Usership (2013), and discuss the gendered understanding of poaching from a feminist perspective.There will be poached eggs — on toast with sweet chili jam.
AND is a publishing organisation run by women. AND explores social, creative and technological spaces around publications: we are not only interested in what is published, but also why, how and for whom. Currently, AND is Eva Weinmayr, Rosalie Schweiker & Maria Guggenbichler.
Immaterial Labour Union: all day Saturday the 7 & Sunday the 8 of November 2015. The Side Room. Immaterial Labor Union was born out of a desire to escape from the atomization of the individual into the collective, to think about alternatives to the neoliberal grey area of the multitude and its permanent state of insulation, to negotiate terms of service and push for the protection of personal data on a transnational scope. During the weekend of the 7th & 8th of November 2015, Immaterial Labour Union will run a headquarters of sorts/informational booth at The Side Room, with zines on display and a space open for discussion and conversation.
Tickets
Passe-partout (All 7 events): €20
Day pass (For both events on either Saturday 7 or Sunday 8 November at the Side Room): €6
Ticket per event: €4
Income: € 4.470,- Amsterdam Fund for the Arts (Project funding), € 1000,- Mondriaan Fund (Side Room), € 1600,- Fees organizers (in kind), € 1600,- Income from ticket and food sales.
Expenses: € 3750,- Fees participants, € 2000,- Travels, € 500,- Catering, € 200,- Materials, € 200,- Childcare, € 150,- Logistics, € 150,- Printing flyers & posters, € 200,- Website, live streaming & archive.
…
Contact
cae.carvalho@gmail.com or people@sideroom.org
Links