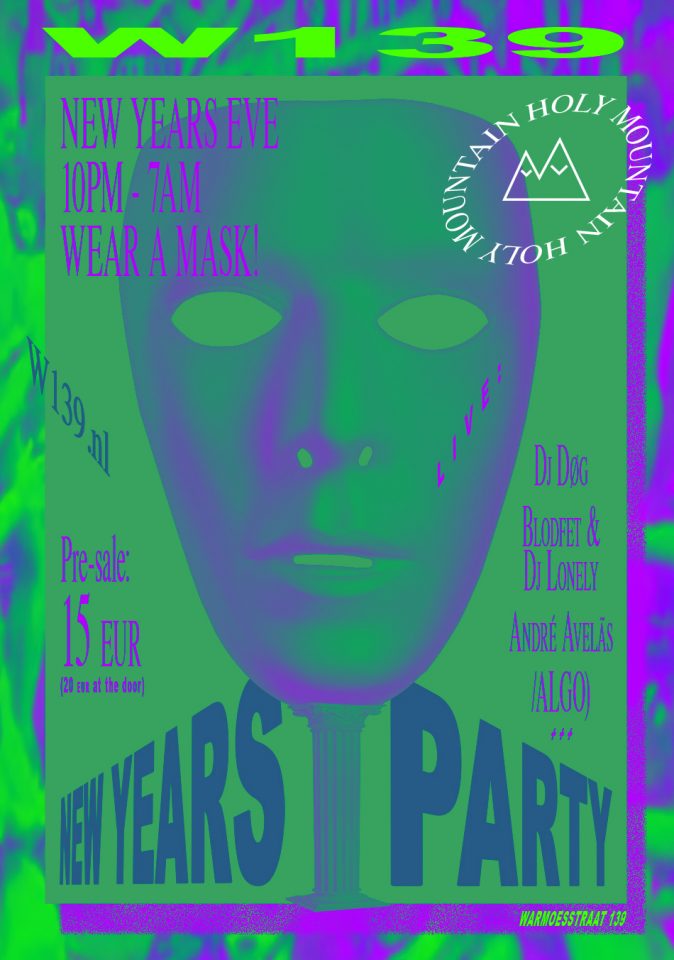 Holy Mountain
December 31, 2014

-

January 1, 2015
Holy Mountain
31/12/2014 – 01/01/2015
Photography: Ernst van Deursen
We began a fairytale and came to life, but is this life reality? No. It is a film.
This is magic!
Let's go on a ritual trip to the Holy Mountain. Enter 2015 together with us in W139.
Disguise yourself with a mask, dress up to please the Shaman, and let our DJ's guide you into the New Year.
Lose your hair in the Fountain of Youth, dance your sins away, eat your heart out at the Abattoir and revive your spirit at the Pantheon bar.
Line-up
Blodfet & DJ Lonely
DJ Døg
André Avelas
/ALGO)
Yes..PinkPink DJ Meeuw
Scripted Reality
Alex Hamburger
and more to come…
Times
from 22:00 until early – breakfast included
Tickets
€15,- pre-sale
€20,- at the door
Ticket pre-sale daily from 12;00 – 18:00 at Warmoesstraat 139 from the 15th until the 31st of December, except for the 24th – 25th – 26th of December.