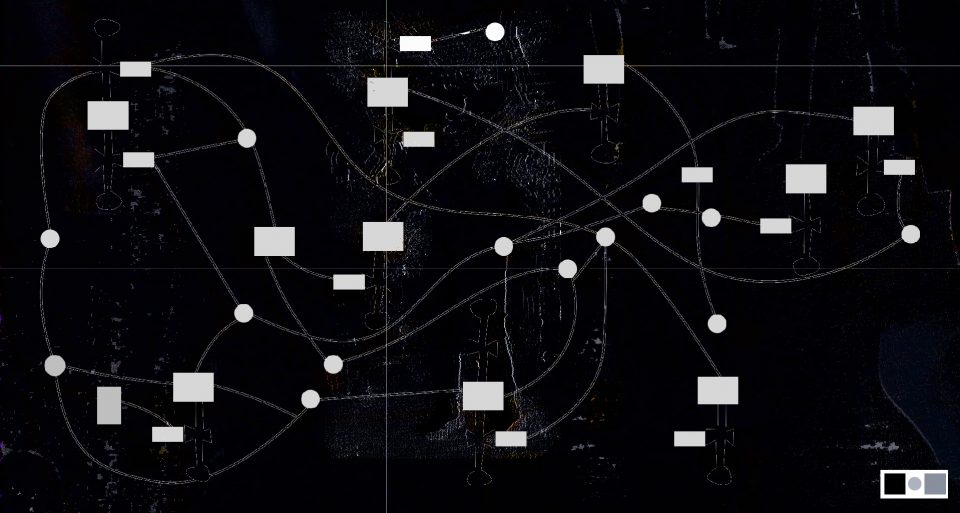 C'hu
October 9, 2015

-

November 7, 2015
C'hu
09/10/2015 – 07/11/2015
Participating artist(s) André Avelãs, Fernando Belfiore, Libidiunga Cardoso, Luna Eggers Matz, Joseph Knierzinger, Goran Goki Kusic, Maria Netzer, Hopf Philipp, Clara Saito, Jija Sohn, Hans Vissers, Rozemarijn de Neve, Thijs de Zeeuw, Caetano Carvalho, Arda van Tiggelen
From the 10th of October until the 7th of November we are operating a public steam bath at the Warmoesstraat 139.
The steam bath is open on weekdays from 08:00 – 11:00 and 18:00 – 21:00. In the weekend the steam bath opens from 08:00 – 11:00 and 15:00 – 21:00. Towels are provided, but you might want to bring your own bathrobe, slippers, and any additional toiletries you need for a steam session. When leaving the steam bath we invite you to decide for yourself how much you would like to pay.
The steam bath (– i.e. fog, mist, haze, interference –) is one component of C'hu: an extension of a shared interest in algorithmic, mechanical and biological processes and the ongoing breakdown of the binary logic of the human and non-human at the heart of the cybernetic body. Did we talk already about the-dog-that-was-wolf?
The show locates the uncertainty inherent to complex systems in the non-linear structure beyond individual perception and proposes the idea of state of distributed autonomy between server networks, architecture, the psychoactive potential of plants, choreography and fog; to help us"un-think what we don't know we are thinking". [1] Self-intoxication as self-surrection, politics of heat maps, a proposal for mess and a "consent to not be a single being". [2]
"Unlike fruit and milk fermentations, cereal fermentation in most cases requires a saccharification process, which is accomplished with some difficulty. One primitive method of cereal saccharification would be chewing raw cereals and spitting them into a vessel in order to allow saccharification to occur through the action of salivary amylase, followed by alcoholic fermentation via natural yeasts. (…) The fermentation starter is called chu in Chinese, nuruk in Korean, koji in Japanese, and ragi in Southeast Asian countries and bakhar ranu or marchaar in India. The first documentation of chu was found in Shu-Ching written in the Chou dynasty (1121-256 BC), in which it is stated that chu is essential for making alcoholic beverages." [3]
See also: http://80.101.51.238/chu
Together, Future Ruins and The Side Room present an additional lecture program, taking place at W139 and The Side Room.
[1] Lisa Nakamura during the panel Feminism, Technology, and Race, 2013:https://vimeo.com/73647791
[2] Édouard Glissant on a boat between the UK and the US, publ. in Poetic Intention, trans. Natalie Stephens (Nightboat Books, 2010)[3] Applied Mycology and Biotechnology, Volume 2: Agriculture and Food Production, p. 152, ed. by George G. Khachatourians & Dilip K. Arora (Elsevier, 2002)
Program
Friday 9 October 19:00 – 22:00: Opening reception. A technical introduction will take place during the opening reception at 19:45  and 20:30.
Sunday 1 November 17:00 – Reading: — 113 MILES BETWEEN ONE SHOWER OF RAIN AND THE NEXT. A reading of artists' confessions inside a steam bath.
Saturday 7 November 07:00 – 17:00 – Music and performance night: On Saturday the 7th of November, the steam bath is open as usual from 08:00 – 11:00. Later, the space opens again at 19:00 for a long special night with music and performances.
Opening hours
Please note our special opening times during C'hu.
C'hu is open on week days from the 10th of October – 6th of November between 20:00 – 11:00 and 15:00 – 21:00. The steam bath opens in the weekends from 20:00 – 11:00 and 15:00 – 21:00. On the 7th of November we are open from 20:00 – 11:00 and from 18:00 till late.
W139 Shop & Café
The W139 Shop & Café is open daily between20:00 – 11:00 and 15:00 – 21:00.
Press