14 May | 10 – 13h
24h Centrum
Storytelling Sessions, led by Sahand Sahebdivani
Coffee at 10h
Storytelling at 11h
This event is part of 24h Centrum
The myths, folklores, narratives, and stories that shape our societies, and permeate through multiple generations, are deeply entangled with language. Led by Sahand Sahebdivani, founder of Mezrab, and accompanied by Lara Ricote and Irina Koriazova, this morning program will bring together storytellers to engage with the themes and questions put forth by Sadik Alfraji's A Language Under My Skin. Himself a storyteller, Alfraji's work inspires us to explore how language shapes us and how each new language means a new shape, a reconstruction, a new understanding of the world.
The program will begin with coffee and a walk together through the exhibition, followed by Sahand and a selection of storytellers from the Mezrab community sharing their stories with us. There will be room for dialogue, conversations, and the sharing of stories with one another.
Sahand Sahebdivani is the founder of the cultural center Mezrab, which first began in his living room and has since found its home on the Veemkade (after wandering through many other locations). Today, Mezrab is a developed cultural centre, a storytelling school, and hosts a wide range of storytelling, music and other spoken word performances. For this special program we'll be bringing the Mezrab to W139.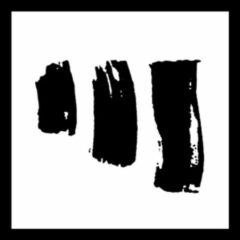 When visiting W139, your entrance ticket costs €3, but you can pay €6, €9 or more to pay-it-forward, for someone in the community who also wants to see art or join events, but is less financially fortunate.
Community Ticket
This ticket is for the community members that are unable to afford the €3 entry fee.
Someone else has bought a community ticket in order to finance this ticket.
Ticket For Yourself | 3 Euro
This ticket is for yourself
Ticket For Yourself + 1 Community Ticket | 6 Euro
This ticket is for yourself and a community member
Ticket For Yourself + 2 Community Tickets | 9 Euro
This ticket is for yourself and two community members
Tickets to enter the exhibition are for sale at the entrance of W139.
Online tickets are only for the public program and events.